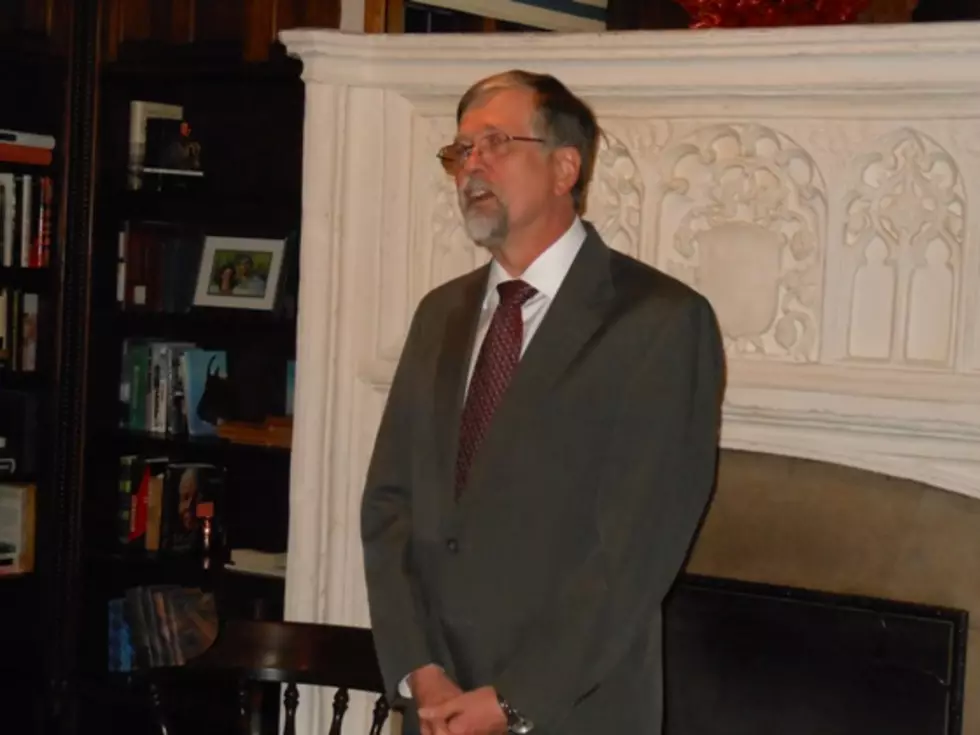 University of Montana President Royce Engstrom Comments on Johnson Verdict – Possible Aftermath
photo by Peter Christian
On Sunday, March 3, University of Montana President Royce Engstrom offered no direct comment on the outcome of the Jordan Johnson rape trial in Missoula.
However, reached at a seminar in Washington, D.C., President Engstom did say 'it had to have been an incredibly difficult time for the families involved and frankly for our community of Missoula, so in that respect I'm glad it is over, and my heart goes out to everyone involved.' Engstrom said the University did not directly assign anyone to monitor the trial, even though there were some coaches, football players and others from the University attending the trial, but they were there simply to observe on their own.
Spotted in the courtroom were former athletic director Jim O'Day, former Vice President Jim Foley, head coach Mick Delaney and a host of football players who were there to support their friend Jordan Johnson. Also in the courtroom were various employees of the University from the Curry Health Center and the Student Assault Resource Center to support the alleged victim. Both families were in attendance for the closing arguments.
One thread that ran through much of the trial testimony was the firing of then athletic director Jim O'Day and head football coach Robin Pflugrad. Engstrom said he continued the policy of refusing to comment on personnel issues, but did say 'I made a decision at the time, and I stand by that decision.'
When asked about the possibility of any civil actions arising from the outcome of the trial, Engstrom said 'I'm not aware of anything like that at this time'.
Regarding the fact that the alleged victim in this case also went through a year of agony, through the reporting process, the invasive physical exams, the unrelenting media attention and the outcome of a not guilty verdict, Engstrom was asked if any young woman would be willing to endure the same treatment by reporting a sexual assault. The President replied 'I would hope that any person affected by an incident like this would weigh the factors involved, and I think its difficult to make any kind of a general statement, but when and if these kinds of incidents happen, I encourage, as we have all along, to try to take the action that would address their concerns.'
Engstrom said the PETSA (Personal Empowerment Through Self Awareness) training now required by all enrolled students, will hopefully result in 'zero incidents of any type of assault going forward.'
Engstrom emphasized the efforts by school administrators to ensure all students that they have a safe campus, to make sure that 'all students have a productive experience. Its a wonderful university and that everyone keeps that in mind going forward.'
University of Montana President Royce Engstrom