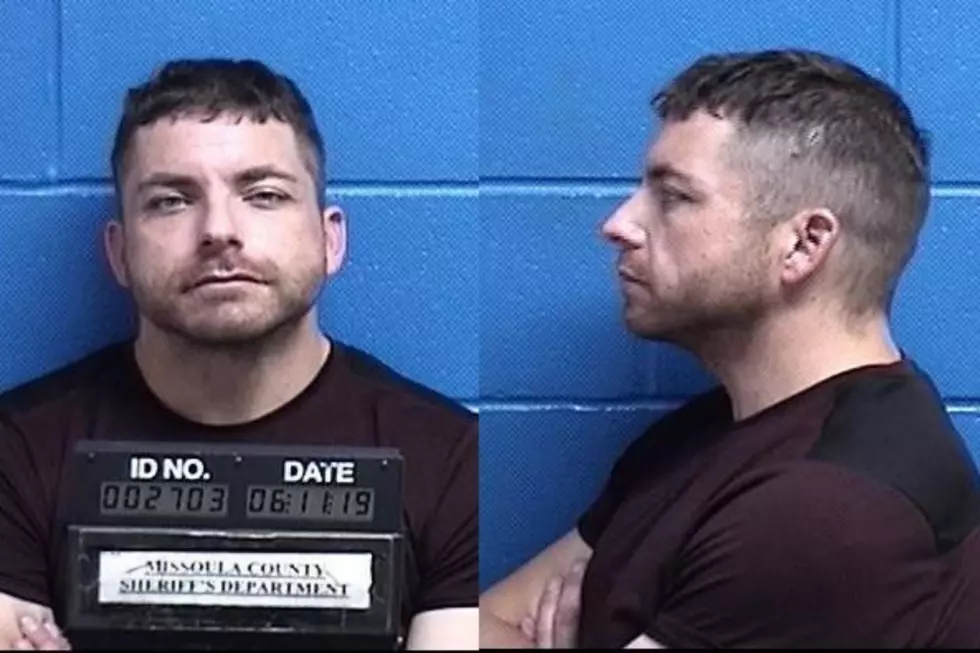 Missoula Police Catch Man Trying to Hide Meth in a City Hall Bathroom
Photo Courtesy of Missoula Jail
At around 1:00 p.m. on Tuesday, a Missoula Police officer entered a first-floor restroom in City Hall and noticed something suspicious. Police Public Information Officer Travis Welsh explains.
"The officer discovered a male who appeared to be trying to shove a fanny pack into an opening in the wall," Welsh said. "The officer quickly discerned that the opening was a vent in the wall and notice that the cover and the screws had been removed. The male was detained while the officers conducted an investigation into his actions."
According to Welsh, officers identified the man as 38-year-old Anthony Gonzalo.
"The soon learned that the fanny pack that he was trying to hid contained a substance that was later determined to be methamphetamine," Welsh said. "He was transported to the Missoula County Detention Center where he is being held on one count of felony criminal possession of dangerous drugs and one count of misdemeanor criminal mischief."
Welsh says other items were found in the fanny pack and some of the contents have been connected to other crimes.  They are in the process of determining if there is probable cause for other additional charges. Back in March, Gonzalo was arrested for possession of dangerous drugs and items commonly used in the distribution of dangerous drugs.