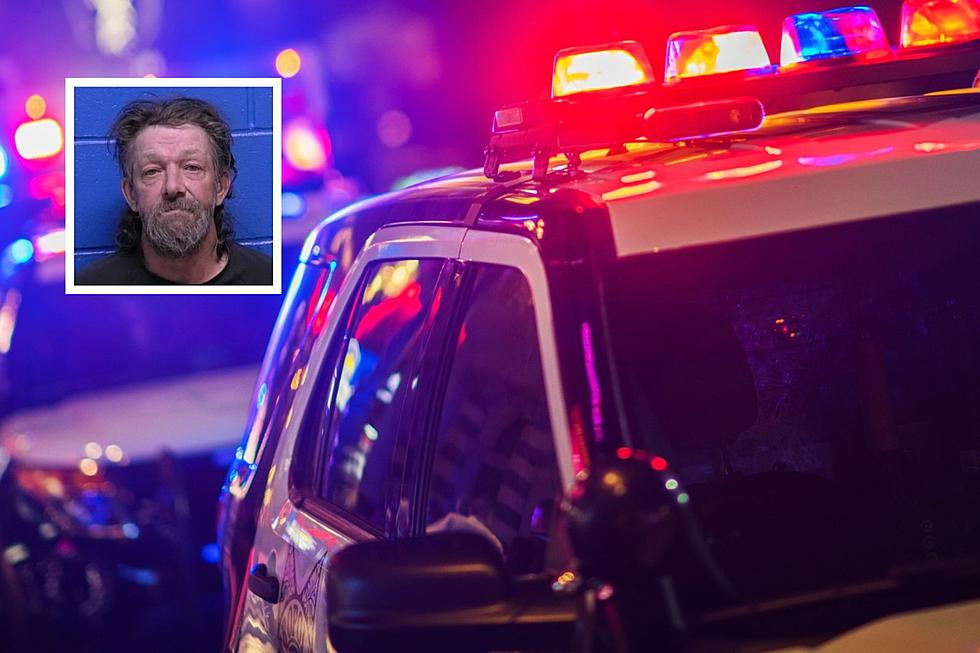 Missoula Man Had a BAC of .391 During His Felony DUI Arrest
File photo: welcomia, Getty Stock/Think Stock; Mug Shot: Missoula Jail
Missoula, MT (KGVO-AM News) - On April 14, 2023, a Missoula Police Department Officer received a report that a vehicle drove over a curb at a convenience store on North Orange Street. The complainant provided a license plate number for the vehicle and said the driver was an older male in his 50s. 
The officer observed a vehicle parked on the north side of Turner Street that fit the description given by the complainant. The officer drove past the vehicle and confirmed the license plate. The officer conducted a traffic stop and identified the driver as 52-year-old Paul Carroll.  
The officer quickly noticed that Carroll had blood on his hands and when asked about the blood, Carroll looked at his hands and stated "no they don't." The officer also noticed that Carroll had slow and slurred speech. The officer asked Carroll for his license, registration, and proof of insurance, to which Carroll replied that he did not possess any of those items. 
As the officer continued to question Carroll, Carroll began to laugh and said, "why don't you just f*****g haul me into jail?" When asked if he had been drinking, Carroll stated he had not. The officer also noticed Carroll had watery and bloodshot eyes. 
The officer asked Carroll to exit his vehicle. The officer noted Carroll's movements were slow and he appeared unstable as he walked. At this time, another officer assisted in the investigation and when he inquired about Carroll's consumption of alcohol, Carroll admitted to drinking three cans of beer. 
According to court documents, an officer read Carroll the PAST Advisory and Carroll agreed to provide a breath sample, the results of which were 0.391 BAC. That is nearly five times the legal limit.
Carroll was placed under arrest and was read the Montana Department of Justice Alcohol/Drug Testing Advisory. Carroll agreed to provide a blood sample. During this time, Carroll admitted to being intoxicated, stating "I know I am drunk." Carroll was transported to St. Patrick's Hospital, where a legal blood draw was conducted.  
Carroll is currently being charged with felony DUI, which is a fourth or subsequent offense. Court documents indicate Carroll has four prior DUI convictions. 
The information in this article was obtained from sources that are publicly viewable.
If You Need to Relax, Here's What Montanans Recommend
Sure people come to Montana to relax, but what do Montanans do to relax? Here are a few suggestions:
11 Montana Bumper Stickers You'll Want to Put on Your Car
More From Newstalk KGVO 1290 AM & 98.3 FM