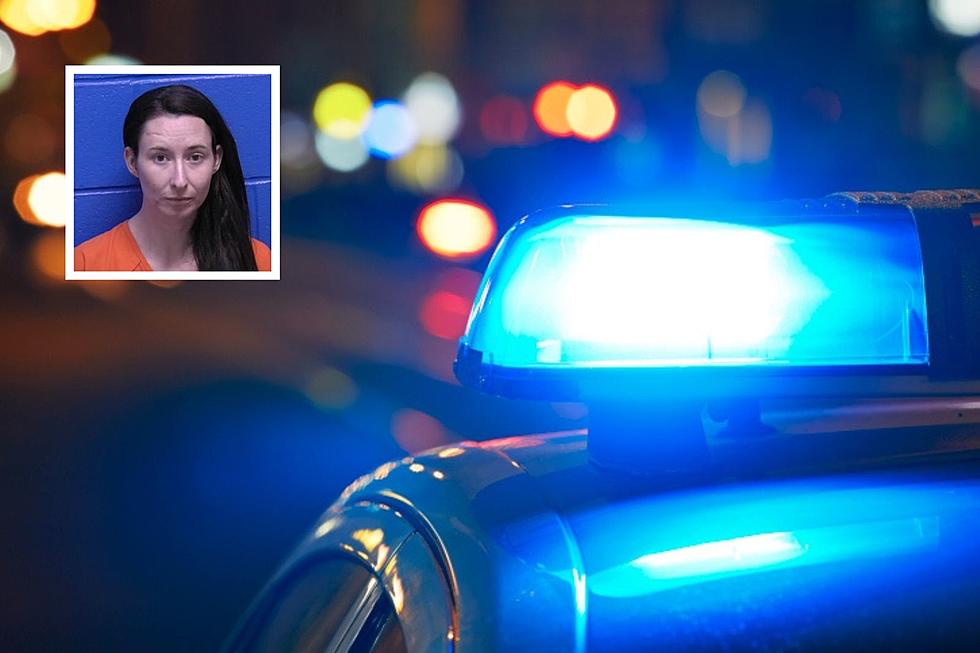 Woman With Felony Warrants Gets Caught With 62 Fentanyl Pills
File Photo: Chalabala, Getty Stock/Think Stock: Mug Shot: Missoula Jail
Missoula, MT (KGVO-AM News) - On July 4, 2023, at approximately 11:30 a.m., a Missoula Police Department officer observed a vehicle parked near the entrance of T.J. Maxx. The officer recognized the vehicle as one frequently driven by 30-year-old Amber Barton. The officer also knew that Barton had two arrestable felony warrants.
The officer waited for backup and then approached the vehicle. The officer observed Barton sitting inside as the sole occupant. The officer ordered Barton to exit and placed her under arrest for the warrants.  
While awaiting transport to jail, Barton stated, "There's possession in the car." The officer asked her to clarify, and she replied, "Paraphernalia." Then the officer advised Barton of her Miranda rights. Barton said she had "fentanyl" and "foils" under her seat. Barton also provided consent for the officer to search her vehicle.  
Prior to doing so, the officer searched Barton's person incident to arrest. In one of Barton's pockets, the officer located two pieces of foil with burnt residue. The officer also located a plastic container holding sixty-one small blue pills bearing the impressions "M" and "30." The officer recognized the pills as fentanyl, and Barton confirmed that they indeed were fentanyl.  
After searching Barton's person, the officer searched her vehicle. Inside, she found approximately twenty pieces of tinfoil with burnt residue, approximately five smoking and inhaling devices, and one glass smoking device that Barton confirmed was a "meth pipe."  
The officer asked Barton if she intended to sell the fentanyl pills. According to court documents, Barton said no and explained that she smokes thirty to fifty fentanyl pills a day. Barton was ultimately transported to jail. There, the staff located another fentanyl pill in her pocket. 
Barton is currently being charged with felony criminal possession of dangerous drugs and criminal possession of drug paraphernalia.  
On September 6, 2022, Barton was arrested for possessing methamphetamine.
The information in this article was obtained from sources that are publicly viewable.
28 Missoula Businesses That Opened, Changed Ownership, or Changed Location
Yes, there has been a lot of change with Missoula businesses since 2020. Here is an idea of the business growth that has taken place.
More From Newstalk KGVO 1290 AM & 98.3 FM