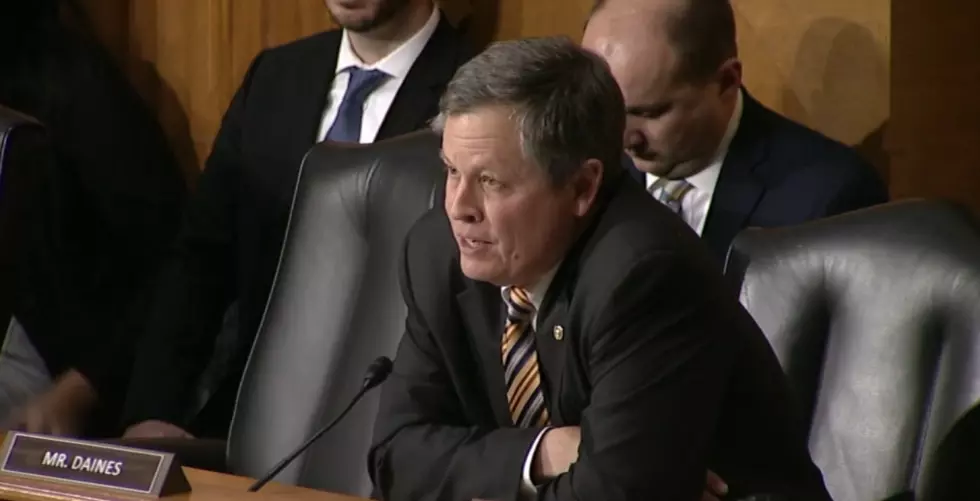 USMCA Trade Deal Will Help Alleviate Challenges for Montana's Industries After a Tough Season, Says Daines
Courtesy of Daines
US Senator Steve Daines delivered a speech at the Senate Finance Committee on January 7, during which he expressed his support for the US-Mexico-Canada (USMCA) trade agreement. The deal would replace NAFTA as a multilateral trade agreement designed to encourage freer and fairer trade between the three North American countries.
Daines voted for the USMCA trade agreement to advance out of the Senate Finance Committee, which has jurisdiction over international trade deals, and onto the Senate floor. In his speech, Daines described the importance of the trade agreement for Montana's economy.
"My farmers and ranchers across Montana consistently tell me about the importance of trade and the need to move this critical agreement forward. I repeatedly called on Congress to take action on this trade deal and I'm glad to see it near the finish line," Daines stated. "You see, in Montana, agriculture is more than just our number one driver of the Montana economy. It is very much our way of life in Montana, and this agreement will help ensure that we maintain critical access to Canada's and Mexico's import markets."
Daines continued by enumerating the benefits of the trade agreement, and specifically, the positive impact on Montana's industries.
"This trade [deal] is expected to create almost 180,000 new American jobs and boost our economy by $70 billion in GDP. In fact, in 2018 alone, Montana had $731 million in total exports to Canada as well as Mexico. For our producers and our agriculture-related industries in Montana, this would help provide certainty and alleviate some of the challenges and obstacles they faced over a very tough season back home in Montana," Daines said. "Additionally, not only will advancing USMCA improve trading relationships between Canada and Mexico, it also allows us to be more focused and place our energy on opening these new markets for Montana agriculture, energy, and our small businesses."
In an interview with KGVO news, Daines mentioned that Pelosi's delay on sending the impeachment papers to the Senate opened up a window of time to keep working on the USMCA trade agreement.
The Senate Finance Committee voted 25-3 in favor of advancing the USMCA into the next phase of the voting process.
More From Newstalk KGVO 1290 AM & 98.3 FM