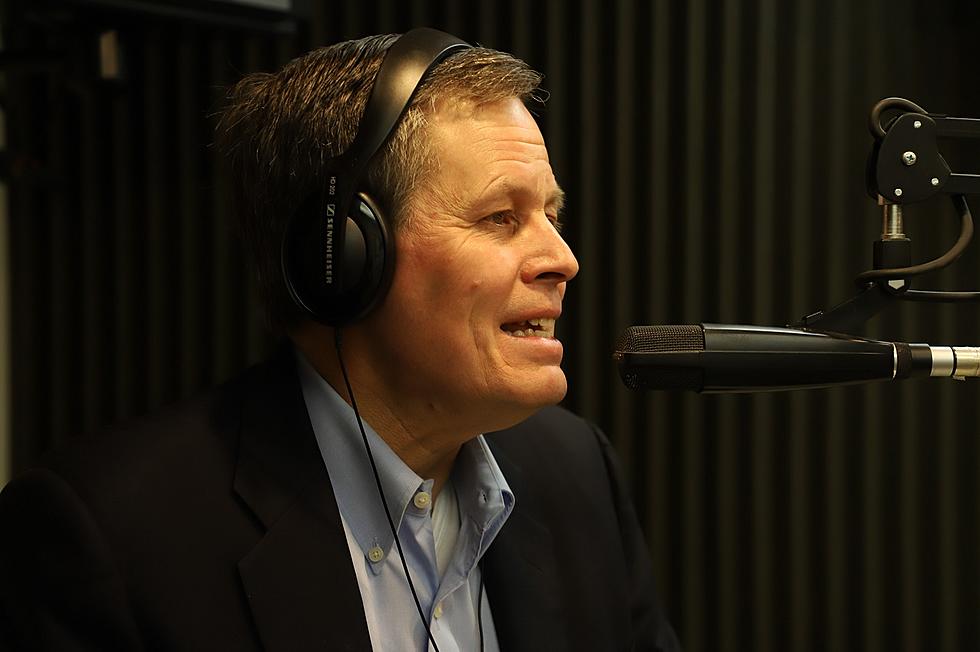 Senator Daines says he Wants Vaccination Mandates Struck Down
photo courtesy of Daines' Staff
Montana Senator Steve Daines called in to the KGVO Newsmaker's Line on Tuesday morning to discuss several matters before the U.S. Senate.
Daines referenced the two major vaccination mandates recently introduced by the Biden Administration, the OSHA and the CMS mandates.
"This is Washington D.C. overreach at its worst," said Senator Daines. "We'll be voting this week to strike down that mandate in the U.S. and I think we've got the votes to do it. We just need 51 votes the way this particular provision works. The challenge, of course, will be Nancy Pelosi in the House who probably will not agree with what we're doing here. But the bottom line is, we've got to stop these mandates, now."
Daines was hopeful about the issue after federal judges stepped in to stop the mandates.
"On an optimistic note, we've seen judges stop these mandates," he said. "Thank God for the time we had with President Trump and the Republican U.S. Senate. We put so many good judges on the bench and those judges now are ruling against Biden's mandates, and that's another form of recourse we have here to stop this overreach of our government."
Regarding the President's Build Back Better multi-trillion dollar bill pending before Congress, Daines appealed to fellow Montana Senator Jon Tester to oppose the bill.
"I am firmly opposed with the other Senators who oppose this," he said. "It would be nice if Senator Tester were to stand with me to protect Montana families. Unfortunately, he's siding with Joe Biden and Bernie Sanders. That's the fight we've got going on right now. I hope and pray we can get this thing pushed out. So that maybe goes into January before a vote even happens. The longer this thing festers, the less chance it can pass because the more the American people see it, the more they don't like it."
Daines also recalled where he was last week when the U.S. Supreme Court heard oral arguments on the Dobbs vs Jackson Women's Health Organization about a newly passed Mississippi abortion law.
"It was just a great moment on Wednesday when I stood on the steps of the United States Supreme Court fighting for life," he said. "I am pro-life. In this case, Mississippi had a right this is a case that protects babies in the womb 15 weeks or beyond so it stopping late term abortions. I believe life begins at conception. This bill simply says we're going to stop late term abortion. The Supreme Court took up that case and the arguments made were solid by our pro life leaders. I think we've got a chance to overturn Roe vs. Wade."
Senator Daines also received a special honor this week from the Rocky Mountain Elk Foundation when he was presented with the first-ever RMEF Excellency in Advocacy Award.
RANKED: Here are the most popular national parks
To determine the most popular national parks in the United States, 
Stacker
 compiled data from the 
National Park Service
 on the number of recreational visits each site had in 2020. Keep reading to discover the 50 most popular national parks in the United States, in reverse order from #50 to #1. And be sure to check with individuals parks before you visit to find out about ongoing, pandemic-related safety precautions at 
www.nps.gov/coronavirus
.
More From Newstalk KGVO 1290 AM & 98.3 FM