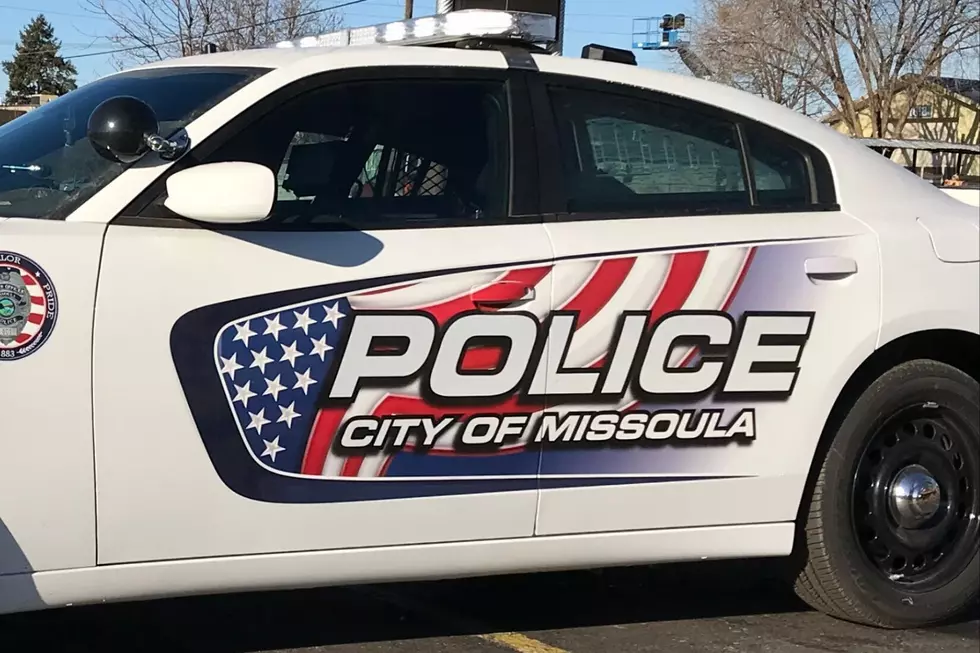 Police Officer Nearly Hit by Fleeing Vehicle in Missoula
Credit: Missoula Police Department
On March 23, 2022, at around 12:25 p.m., a Missoula Police Department Officer conducted a traffic stop on a vehicle for an occupant with multiple outstanding felony warrants. The vehicle pulled over and the officer contacted the occupants of the vehicle and advised them the reason for the stop. Police Public Information Officer Lydia Arnold explains.
"The occupants provided false names, but the officer recognized the occupants and advised them to turn off the vehicle. Instead, the driver drove off at a high rate of speed almost hitting the officer with the rear tire of the Maroon GMC SUV. The officer and additional responding officer pursued the fleeing vehicle based on the severity of the felony outstanding warrants and the disregard for citizen safety. When a person makes the decision to flee from an officer, multiple community members lives are unnecessarily put at risk."
The pursuit started near Paxson Street and Brooks Street and continued through the city limits of Missoula and on many local streets.
"The suspect vehicle reached speeds upwards of 80 MPH during the pursuit. The pursuit terminated near Humble and South Ave when the suspect vehicle went into a deadend road. Both occupants were taken into custody. During the search incident to arrest officers located substances consistent with Fentanyl and Methamphetamine. Both occupants were arrested on charges of Criminal Endangerment, Possession of Dangerous Drug, and Intent to Distribute Dangerous Drugs."
Missoula Police Department Lt. McLean is seeking assistance from the public. McLean is looking to speak with anyone who was nearly hit by the fleeing vehicle or whose safety was endangered by the fleeing vehicle. If you have information to provide, please contact McLean at 406-552-6332. This investigation is still under investigation and if additional details become public information, KGVO provide an update.
28 Missoula Businesses That Opened, Changed Ownership, or Changed Location
Yes, there were quite a few Missoula businesses that have closed in the last two years. But what about the Missoula Businesses that opened?
10 Biggest Missoula Concerts of the 2000s
10 of the biggest, most exciting concerts to come to Missoula in the 2000s, in no particular order.
24 Missoula Businesses That Have Closed in the Last Two Years
A large amount of Missoula businesses have closed over the last couple of years for a variety of different reasons. Retirement, COVID-19, changes in ownership.....here's a list of 24 businesses that we've lost.
More From Newstalk KGVO 1290 AM & 98.3 FM