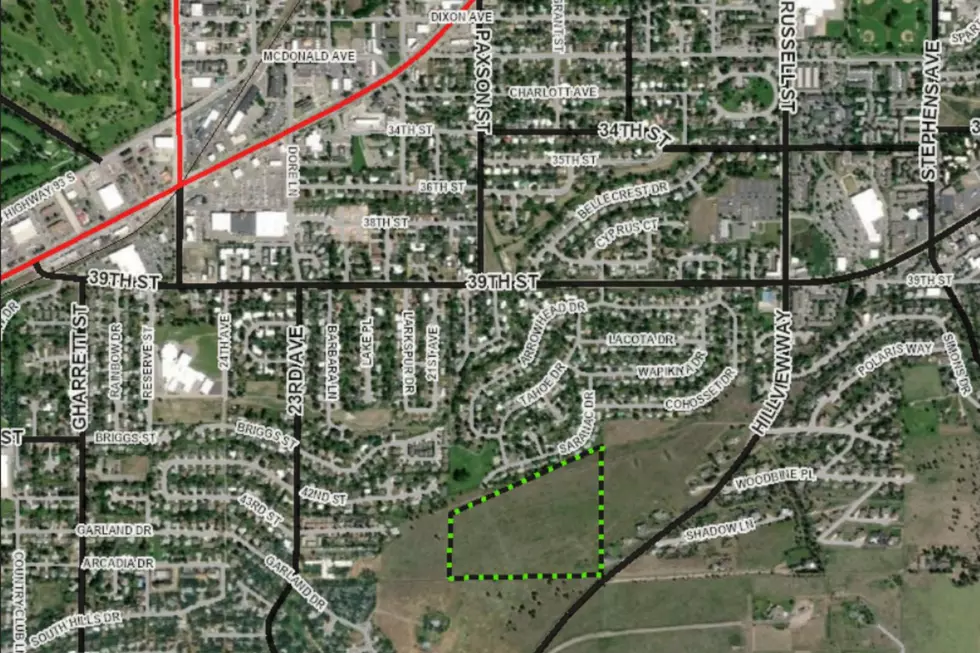 Habitat for Humanity Receives Gift of Land for 100 New Homes
Credit: Habitat for Humanity
Missoula, MT (KGVO-AM News) - On Monday, Habitat for Humanity received a major gift of land in Missoula that could possibly mean up to 100 new affordable homes for qualifying families.
KGVO News spoke with Habitat's Executive Director and City Councilor Heather Harp about the historic gift of land for new homes.
Great News for Families Struggling to Find Housing
"I'm really happy to report that we had two gentlemen donate a piece of property in the South Hills of Missoula to Habitat," began Harp. "It's going to be a piece of property that's 26 acres in size with the potential for roughly 100 affordable homes in that area."
Harp said the gift was providential in that Habitat for Humanity had raised its goal of providing housing in this challenging economy.
Habitat for Humanity's new Goal is '30 by 30'
"We were bold enough to plant a flag in the sand that we as Habitat, wanting to address our community's affordable housing crisis, put forth a vision that we called 30 by 30, which was to ramp up our production from building two homes a year to impacting 30 families a year," she said. "That goal resonated with these particular developers, because they recognized that when they first got started in building homes, the conditions were quite different than they are today. And because they've been successful in the work that they've been doing over the last number of decades, they wanted to give habitat the foothold in order to make our vision a reality."
Habitat's Development Director Nevin Graves who echoed Harp's vision of increasing the number of Habitat homes built each year.
"This is a transformative gift, and when a nonprofit organization like ours received something like this, it changes the game plan for everything that we're planning to do," said Graves. "It was it not long after going through a pretty intensive strategic planning session where we said that we want to increase our home production by about 50 percent next year, and then we suddenly received a gift that really does make it really possible for us to build more than ever before."
Habitat Homes are Earned with 'Sweat Equity'
Those chosen for a Habitat for Humanity home must invest a large portion of what is called 'sweat equity' in the building of the home to help bring down the cost, along with generous donations from the building and trades communities in Missoula.
Harp said in order for the homes to fit in the pattern of Habitat for Humanity, they will be offering the homes themselves, but not direct ownership of the land, because Habitat has embraced the Community Land Trust model.
"What it means is that our families will own the home," said Harp. "They will pay a mortgage on that home, but they will steward the land, and that's the only difference. And so they're going to be property taxpayers just like everybody else, but it's just going to be on the home itself, and they have to steward it for the next generation and to come."
Habitat for Humanity hopes to break ground on the new homes in the South Hills by 2025.
I Bought an Old House in Missoula: It's My First Time Renovating
As with any renovation project, we ran into a few mishaps when we began renovating the 1952 ranch-style home we bought in Missoula, but some of the changes we made were easy and immediately rewarding.
LOOKING BACK: Photos of Missoula and How It's Changed
Check out these photos of how Missoula has changed over the past decade.
More From Newstalk KGVO 1290 AM & 98.3 FM