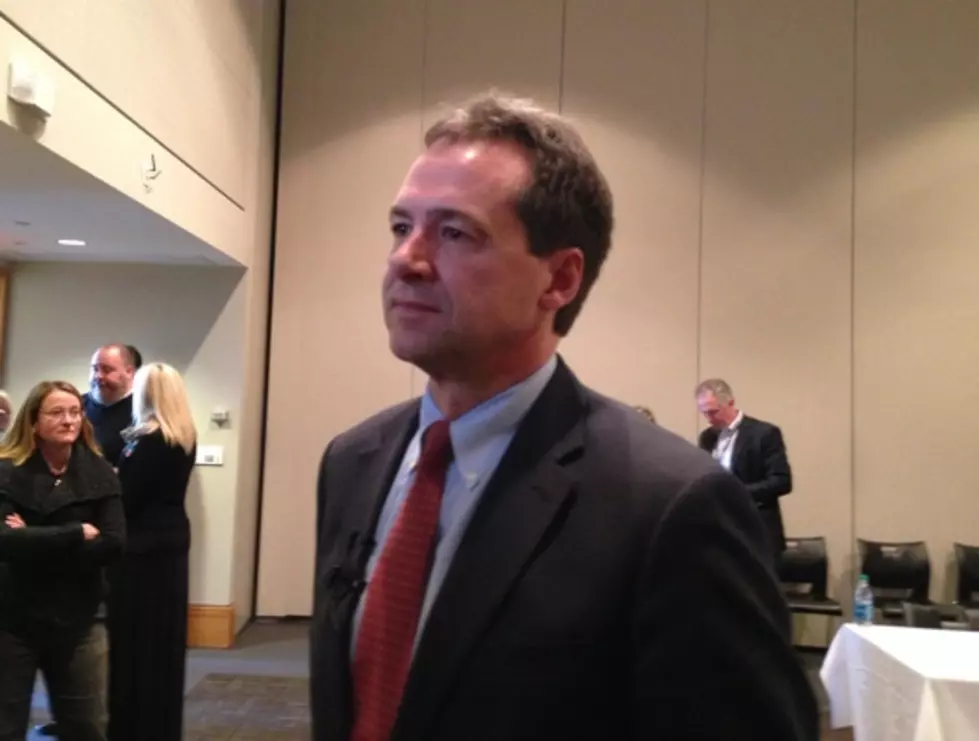 Governor Bullock Interested in Limiting Firearm Magazine Capacity – 'One of Those Things You Don't Really Need'
Photo courtesy of Peter Christian
On Monday, Montana Governor Steve Bullock and other governors from around the country met with President Donald Trump to discuss the issue of guns and school safety. During his brief time at the microphone, Bullock asked the president to work on adding new elements to the National Instant Criminal Background Check System or NICS.
"We can improve the instant check system," Bullock said. "We also know that about a quarter of the guns that are sold don't even get into that system... so... a universal background check. We know that ten percent of our homicides each year are in intimate relationships... so making sure the orders of protection, the domestic violence: making sure that's in NICS.
Many states have had debates over issues like limiting magazine capacity or banning bump stocks, but those bills never seem to make headway in the Montana Legislature and Governor Bullock hasn't been asked to sign or veto such bills. After his discussion with Trump though, it appears Bullock would be inclined to do so.
"I applaud you on bump stocks," Bullock said to the president. "That's one of the things that there is no other reason... and we could certainly look at higher magazine capacity as well as one of those things that you don't really need."
If rumors are to be believed, both Bullock and Trump will be running for the same office in 2020. Trump announced his intent to run this week and Politico reported this week that Bullock has plans to be in Iowa this April, which is a common state for primary candidates to test their mettle. Some are pointing to the recent formation of the Big Sky Values Political Action Committee, as a sign of Bullock's intent to run.  Politico reporter Gabriel Debendetti says the PAC is intended to "help fund [Bullock's] national travel and political work ahead of the midterms and perhaps 2020.
More From Newstalk KGVO 1290 AM & 98.3 FM