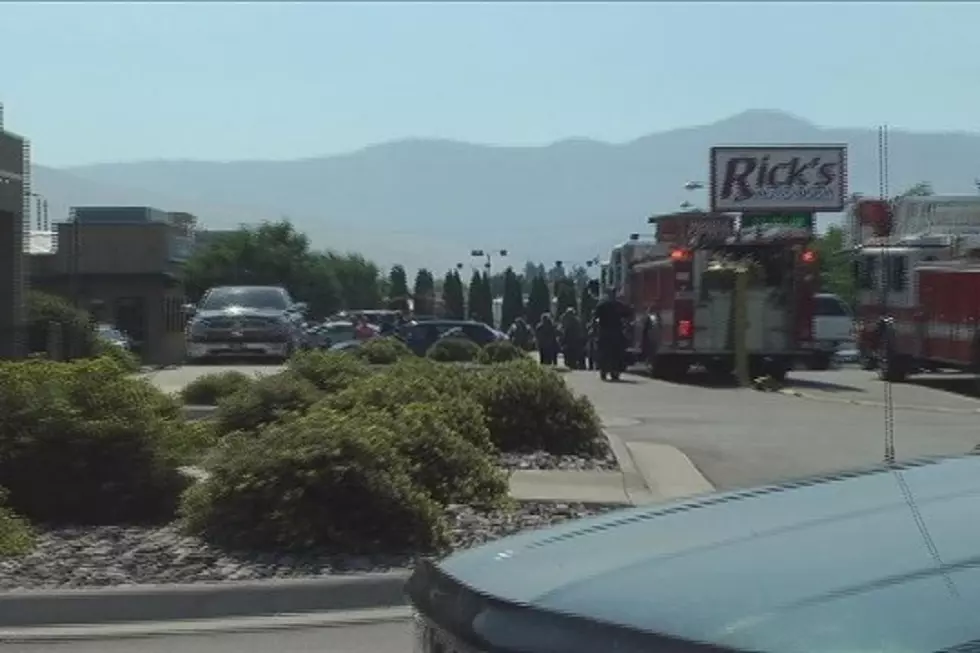 Employee Dies After Missoula Auto Body Shop Explosion [AUDIO]
photo courtesy of KECI/NBC Montana
An employee of a Missoula auto body shop, who was injured in an explosion and fire when a spark ignited fumes from lacquer thinner, has died at Harborview Medical Center in Seattle. He was identified as Bruce Hall, 44.
Missoula Fire Marshall Gordy Hughes says two employees at Rick's Auto Body were burned on Monday morning when a charge of static electricity caused the fumes to ignite and explode.
"We had a vapor explosion from combustible fumes given off by a lacquer thinner, and ignited with a static discharge," Hughes said on Tuesday morning. "I understand that the individual who was in direct proximity of the explosion has succumbed to his injuries."
Hughes said others at the body shop acted quickly and bravely to mitigate the possibility that the fire might have spread as a result of the explosion.
"There were two individuals that were in close proximity to the event," Hughes continued. "One has passed away, and the other individual who was in the room and who had pulled the individual out initially also effected extinguishment of the fire and kept the structural damage to a minimum. Also, the other two employees who came to their aid, I just want to commend them and thank them for their efforts. They made our job easier when we arrived on the scene, there really wasn't a significant fire at that point."
An investigation into the fatal explosion is being conducted by the Occupational and Health Administration.
"With all the attention on fires in the area, its a good time for people to be aware of any fire-producing medium," Hughes said. "I still see people carelessly tossing cigarette butts out their car windows and we're in extreme fire danger with our resources really strapped. I would caution people to be extremely careful with all ignitable things."
Missoula City Fire Marshall Gordy Hughes
More From Newstalk KGVO 1290 AM & 98.3 FM