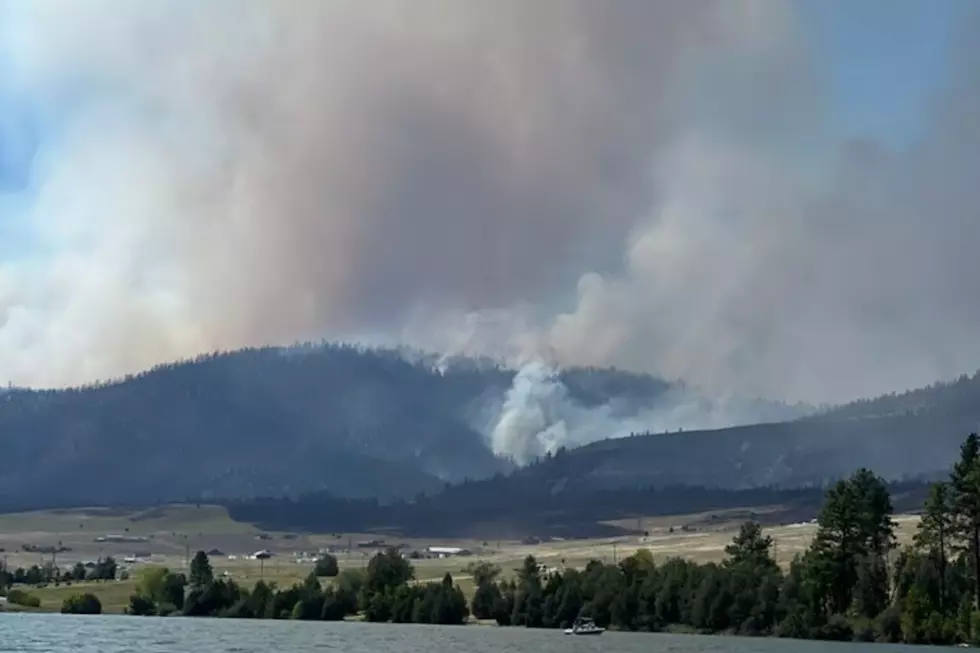 Elmo Fire Mushrooms to 20,000 Acres and Has Cost $6.2 Million
Credit: Scott Richman
The Elmo Fire burning on the west side of Flathead Lake not far from Polson has mushroomed over the past several days to over 20,000 acres of primarily grassland with a number of homes and outbuildings destroyed.
Our news team spoke to Fire Information Officer Kelli Roemer on Thursday for the latest update on the human-caused fire.
"The Elmo Fire has increased approximately 2,000 acres for a current size of 20,616 acres, and is only 6 percent contained," began Roemer. "That number has decreased since yesterday due to increased fire perimeter growth. So, the consistent winds out of the southwest combined with low humidity and continuous fuels created significant fire activity on that north side of the fire, which pushed the fire perimeter towards the southeast shore of Lake Mary Ronan, and where it is approaching Camp Tuffit Road."
Roemer described the current response to the fast-moving wildfire.
"Currently we have 10 hand crews which include both Hotshot crews and Type Two initial attack crews. We have 16 engines, eight water tenders 12 pieces of heavy equipment. This includes skidgens and dozers, and for aircraft, we have three helicopters, six scooper planes and two (SEAT) Small Engine Air Tankers assigned to the fire. This is in addition to other local resources and volunteer fire departments who have been actively working on the fire."
Roemer described the latest restrictions and road closures in the Elmo Fire area.
"Most importantly, the Lake Mary Ronan road has been closed per Lake County Sheriff (Don Bell's) orders to all through traffic except for fire personnel," she said. "This is due to increased fire traffic due to activity there and because that area is evacuated so folks will not be able to get back in there unless they are working and assigned to this fire."
Roemer said investigators have determined that the fire was human-caused.
"Two fire investigators with the Confederated Salish and Kootenai Tribes Fire Management Program have determined that this fire was human-caused," she said. "The determination into its specific cause still remains under investigation. So it is human-caused, but specifically, it is still under investigation."
Roemer told us that the accumulated costs of fighting the Elmo fire have already exceeded $6.2 million.
In many conversations with firefighting agencies over the years,we have learned that if the person or persons who caused the fire can be identified, they could be found liable for the cost of fighting the fire.
Roemer said there will be a public meeting for residents in the area on Friday, August 5 at 7:00 p.m. at the Elmo Pow-Wow Grounds on U.S. Highway 93.
Roemer said up-to-the-minute information on the Elmo Fire can be found here.
8 Easy Ways To Help Prevent Wildfires in Montana
Over 60% of the wildfires in Montana are human-caused. We can do better. Here are some things that you can do to help prevent wildfires in Montana.
More From Newstalk KGVO 1290 AM & 98.3 FM