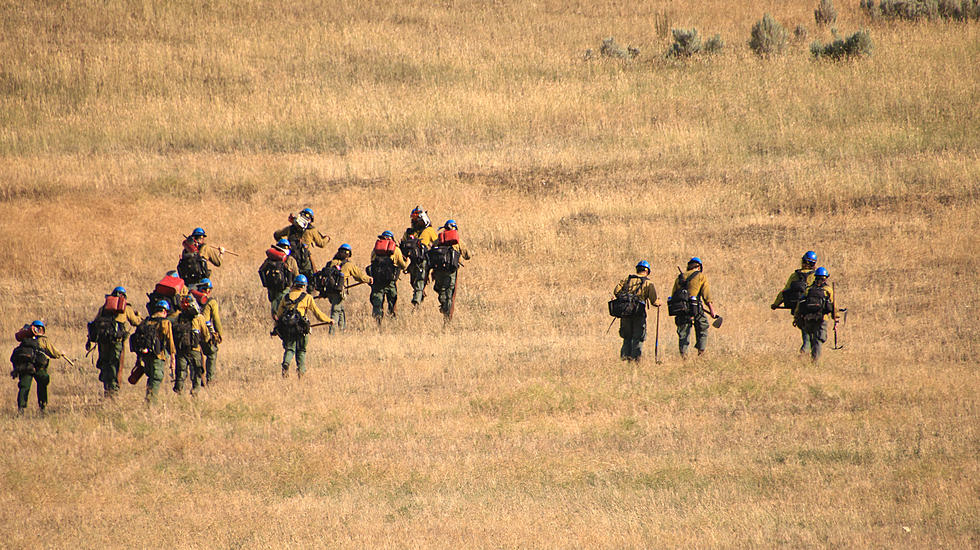 Montana Firefighters May Finally Get Better Pay For Their Hard Work
Dennis Bragg photo
There's been no harder job in Montana, and the West, over the past half-dozen years than that of wildland firefighter.
Not only have the hotter, drier summers of late created ferocious and very dangerous fires, but fire teams have had to navigate a number of complications, ranging from being hampered by COVID protocols in fire camps three years ago, to scrambling to find enough firefighters interested in the hot, hard work.
One of the central issues over the past decade has been the question of firefighter compensation, as agencies like the U.S. Forest Service try and compete to hire firefighters in a tight labor market.
But now, another move is being made in Washington, D.C. which could help these hardworking men and women to fairer compensation, and be able to keep fighting critical blazes without overtime concerns getting in the way.
Many firefighters live from "paycheck to paycheck"
U.S. Senator Steve Daines notes that even though firefighters are "risking their lives and traveling cross-country for months at a time" to protect communities, many of the 11,000 wildland firefighters are still struggling to pay for their lives at home.
Now, Daines has helped introduce bipartisan legislation that would raise the caps on overtime premium pay for federal firefighters. The "Wildland Firefighter Fair Pay Act" would adjust the OT caps for the fire crews that work for the Forest Service and the Department of the Interior.
The changes would also cover National Weather Service meteorologists which provide critical forecasting work when fires break out.
Will it help the shortage?
Daines says 20% of the permanent firefighter positions for the Forest Service are vacant, mainly because the federal agencies can't compete with what state and local fire agencies are paying.
"It's past time for us to show them recognition by ensuring their dedication is matched with fair pay for the long overtime hours they work."- Senator Daines
Senator Jon Tester is among the Democrats who have also thrown their support behind the bill.
"These brave men and women are Montana's first line of defense against disastrous wildfire, often working long hours, and they should be paid a competitive wage for the dangerous, difficult work they do." Senator Tester
The legislation also directs the agencies to prepare reports on adequate staffing levels.
Looking Back at One of Montana's Most Explosive Fires
The 2013 Lolo Creek Fire burned within 6 miles of Missoula
Gallery Credit: Dennis Bragg
More From Newstalk KGVO 1290 AM & 98.3 FM