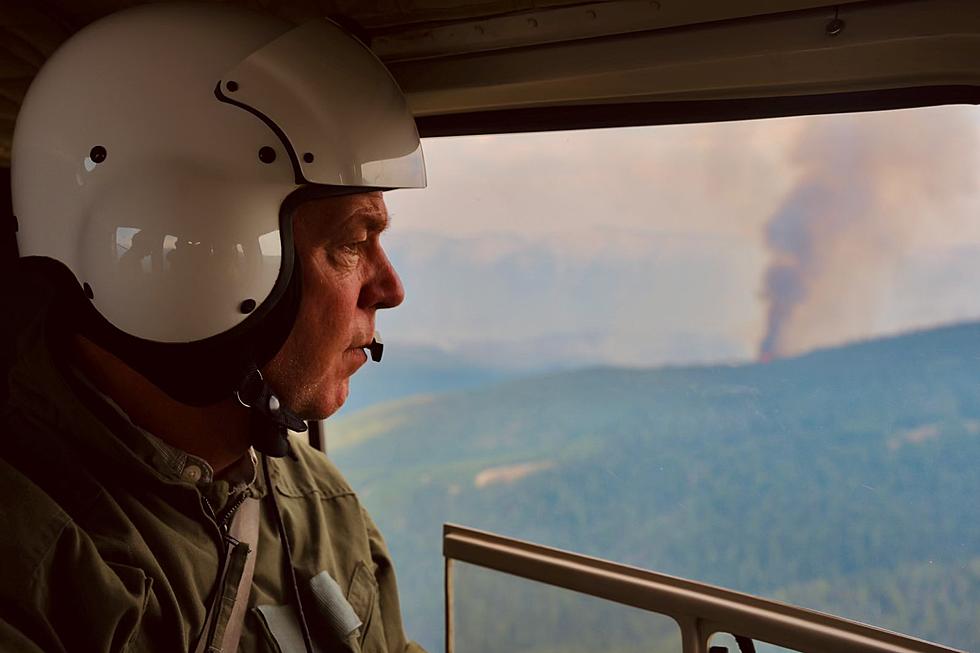 Rain May Provide Montana Fire Relief, But More Heat Coming
Gov. Gianforte surveys the Colt Fire near Seeley Lake; MT Governor's Office photo
By summer standards, a quarter-of-an-inch of rain is pretty generous.
And while it won't even come close to putting the brakes on Montana's explosive fire season, the weekend forecast is certainly welcome for the hundreds of firefighters who've been scrambling to keep up during the recent hot, dry, and windy weather.
For the rest of us, any moisture would be a relief for our lawns, gardens, dust, and piece of mind. And it looks like that's what's being delivered on our doorsteps this weekend.
The National Weather Service has been tracking the cooler, and potentially wetter weather all week. It all began with a southwesterly flow that generated problematic winds last weekend but started to deliver moisture in Idaho and Southwest Montana over the past couple of days.
First real rain potential in a couple of weeks
Now, the forecast says we're still on track for what NWS says could be "potential excessive rainfall" over the weekend, thanks to a "juicy atmosphere" bringing lots of moisture into the region.
Friday evening, that heavier rain is expected to remain south of Missoula, but could wet the Bitterroot, Flint Valley, and the Big Hole. However, NWS forecasters say the chance of heavier, "wetting" rains will extend north through Missoula and into the Mission Valley and portions of the Lower Clark Fork Saturday and Sunday. That also means some thunderstorms are possible, and those could generate periods of heavy rain.
That could provide relief for fire teams working to gain some control over the rash of fast-moving fires that broke out over the past week. While there won't be nearly enough precipitation to douse the fires, any moisture, combined with temperatures that could be as much as 20 degrees colder than mid-week, will help to suppress fire activity. That gives firefighters a chance to extend their containment lines.
However, the relief might be short-lived.
The temperatures are likely to remain cooler heading into next week, with clouds and a chance of showers lingering through Monday and possibly into Tuesday and Wednesday. However, long-range forecasts are suggesting the sun will return and temperatures will climb back into the upper 80s and lower 90s by the end of the week, and likely continue hot into mid-August.
LOOKING BACK: Being a Kid in Montana in the Summer
Montanans reminisce about the best summer memories from their childhood. Want to chime in? Join the conversation
on Facebook
.
More From Newstalk KGVO 1290 AM & 98.3 FM