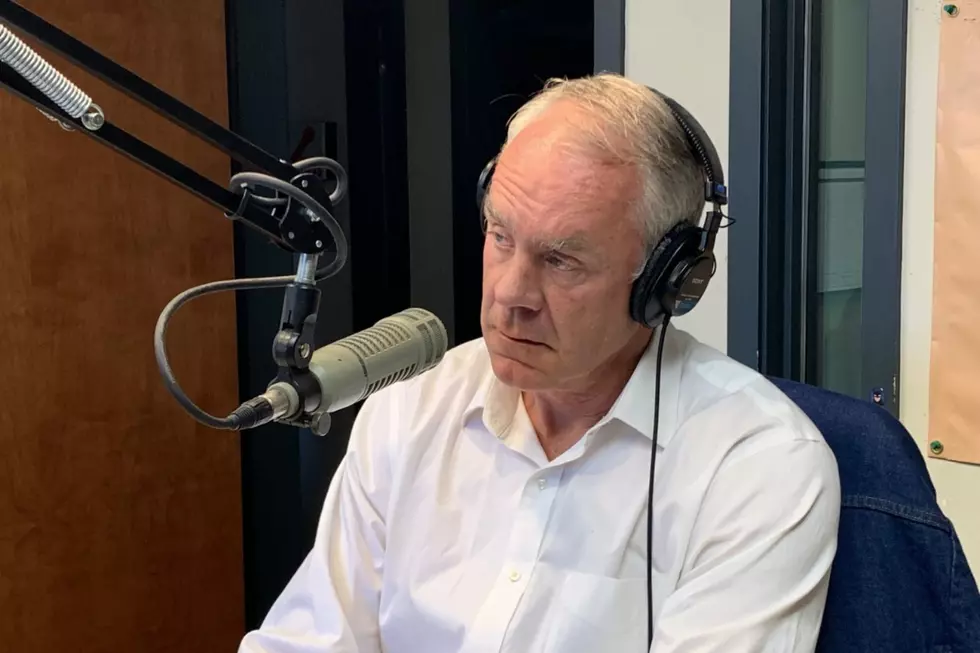 Montana Congressman Meets With Taiwan President, Slams China
Credit: Nick Chrestenson
Missoula, MT (KGVO-AM News) - Western District Montana Congressman Ryan Zinke took part in a meeting that occurred at the Reagan Library in California with Taiwan President Tsai Ing-Wen on Wednesday with Speaker of the House Kevin McCarthy and a bipartisan group of members.
KGVO News spoke to Zinke on Wednesday evening for his reaction to the high-level meeting.
Zinke attended the Meeting Between Speaker McCarthy and the Taiwan President
"Speaker McCarthy met with the president of Taiwan in a bipartisan committee at the Reagan Library and it was a very, very positive meeting," began Congressman Zinke. "I think there were a couple of takeaways. Number one, it was a unified message that Taiwan is an ally. We have a policy of one China, but two systems and it stands firm."
Zinke said, like Taiwan, the United States agrees that China is a threat to both countries in more than military terms, but in the trade of vital materials, as well.
"There was recognition that like in Taiwan, we are vulnerable to China on so many things, critical minerals," he said. In addition, there are batteries on EV's (electric vehicles) and military defense, and also things like pharmaceuticals. We don't think about a lot of those pharmaceuticals are made in China and produced in China. And if China were to shut off the spigot, we would be vulnerable and that's a concern for both of us."
Zinke is Concerned about the Heavy Emphasis on Electric Vehicles
Zinke said the Biden Administration's heavy emphasis on electric vehicles is shortsighted and puts the environment at risk.
"Like Taiwan, we are rapidly becoming vulnerable for energy through this blind devotion to EV with electric vehicles without securing the supply chain for either the batteries and the critical minerals," he said. "However, what are we going to do when a lot of these batteries have ended their lifecycles and we have to dispose of them. There's no master plan for disposal of these very, very toxic chemicals."
Zinke Confirmed that China is the World's Worst Polluter
Zinke said the U.S. is turning itself inside out over pollution, even though China is the world's biggest polluter.
"China is the number one polluter of emissions in the world," he said. "In addition, 90 percent of the world's plastics come from four rivers in China. There are islands that are 800 kilometers in diameter floating in the Pacific that are made in China. China is also brutal on illegal fishing. So I think we should recognize China for what it is. China is hyper-competitive, and they are moving in a very aggressive manner."
In February, Speaker McCarthy appointed Congressman Zinke to the Joint Commission on China, a bipartisan commission made up of House, Senate, and Administration officials formed with the intent of investigating and shedding light on human rights and political abuses in China.
LOOK: The oldest cities in America
Though the United States doesn't have as long of a history as some Old World countries, it still has plenty of historical charm.
Stacker
brings you a list of the 50 oldest cities in America.
More From Newstalk KGVO 1290 AM & 98.3 FM