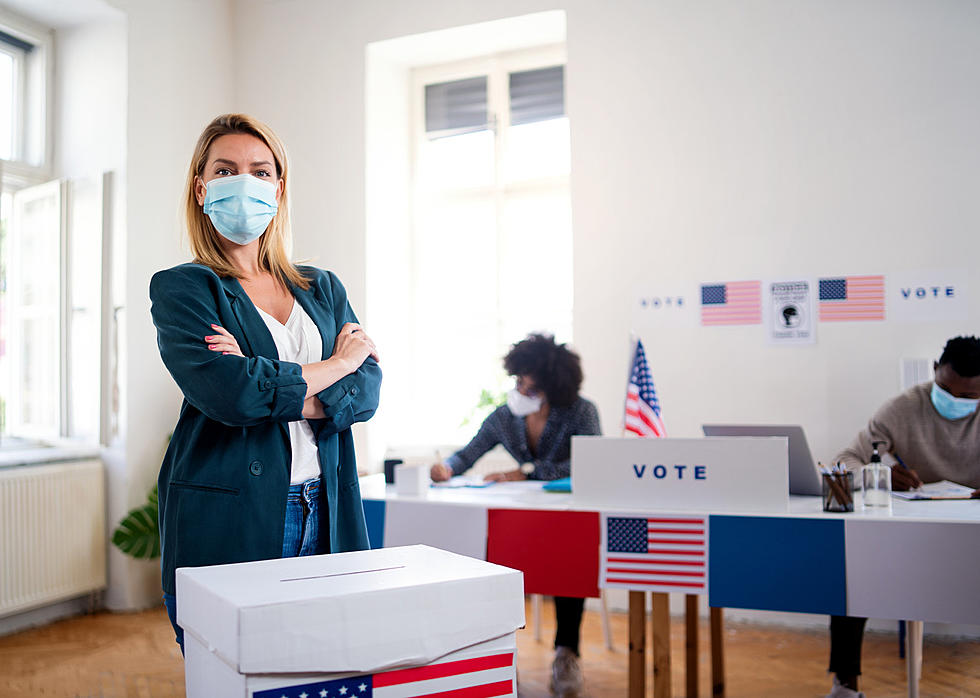 Worried About Your Missoula Vote? Watch Count Demonstration
Credit: Halfpoint, Getty Stock/Think Stock
The Missoula Elections Office invites the public to tour the facility and personally witness several aspects of the vote count process.
KGVO News reached out to Missoula County Elections Administrator Bradley Seaman who provided an update as of Thursday of the school election ballots that have been returned.
"As of today's date, the numbers that I just pulled show we sent out 70,136 ballots, and we have received in 10,193," said Seaman. "And then we have 1,603 that came back as undeliverable, so we've got in about 1/7 of the total number of ballots that we sent out."
Seaman described how the election office attempts to contact voters whose ballots are undeliverable.
"If for some reason they haven't updated their address with our office, those ballots are returned to our office as undeliverable," he said. "Then, we reach out and send voters out a mailer or postcard as soon as we get it back in to let them know that their ballot was delivered to the incorrect address and that they can reach out to our office to get a new ballot sent out to them. So we've got 1,600 voters in Missoula County that are in that process and should be checking their mailbox for either a postcard or a ballot if they haven't received one yet."
Seaman said transparency with voters is his number one priority, and he said misunderstanding of the process leads to charges of voter fraud.
"We found that most people's confusion or thoughts of voter fraud really come from a lack of understanding in the process," he said. "So, we formalized this by making a public tour process. So that as voters are as we're getting our ballots in, instead of just coming in person, we've made sure to get specific areas that we have set up so that voters can see these steps and feel as confident in the process. Even our strongest critics have come and left more confident in the election process from coming and seeing how it truly takes place."
Seaman provided a schedule of the upcoming demonstrations at the Elections Office.
"The next one coming up is Tuesday the 26th at 10:00 a.m.," he said. "Meet at 9:45 a.m. here at the Elections Center, where we're going to do a test of our equipment the day before the election at 10:00 a.m. over in the elections office. All of this is at 140 North Russell. You can watch us go through and process those ballots, check signatures on those envelopes, and prepare them for counting. On Election Day at 2:45 p.m. we'll be coming in and we'll be preparing our equipment for our test and our count. Then after the election on Monday the ninth or Monday the 16th at either 2:45 p.m. or 2:30 p.m."
The Elections Office will also administer the federal primary election on Tuesday, June 7 and the federal general election on Tuesday, November 8.
PHOTOS: Scene at U.S. Capitol shows chaos and violence
LOOK: What are the odds that these 50 totally random events will happen to you?
Stacker
took the guesswork out of 50 random events to determine just how likely they are to actually happen. They sourced their information from government statistics, scientific articles, and other primary documents. Keep reading to find out why expectant parents shouldn't count on due dates -- and why you should be more worried about dying on your birthday than living to 100 years old.
How Many in America: From Guns to Ghost Towns
Can you take a guess as to how many public schools are in the U.S.? Do you have any clue as to how many billionaires might be residing there? Read on to find out—and learn a thing or two about each of these selection's cultural significance and legacy along the way.
More From Newstalk KGVO 1290 AM & 98.3 FM