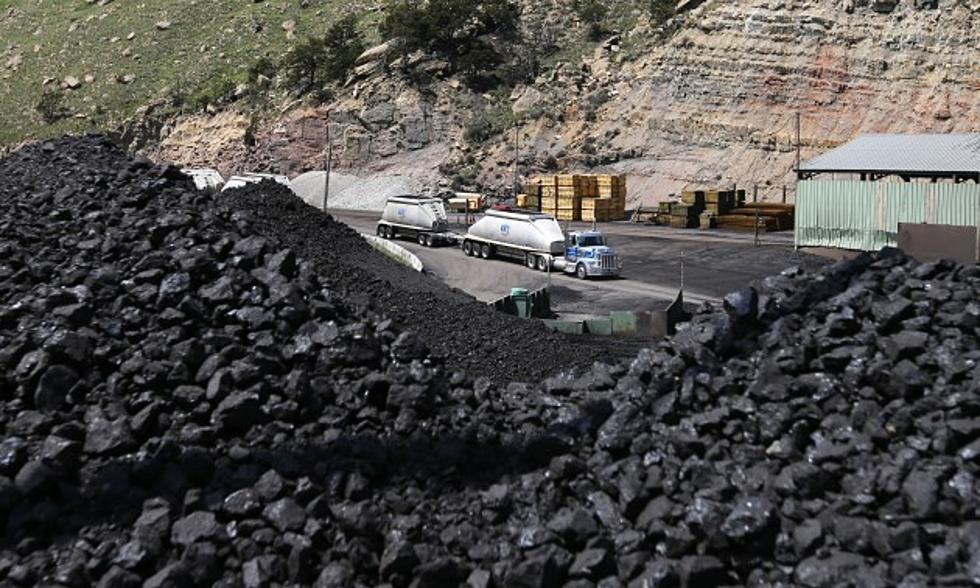 WA Coal Port Case Will Move Forward Despite Governor's Objection
Photo courtesy of George Frey - Getty Images
Montana Attorney General Tim Fox's office is cheering a federal court decision that occurred on Wednesday in a case involving the Millennium Bulk Terminals port in Washington State.
"Governor Jay Inslee's department of ecology, along with other politicians in Washington State, denied permits necessary for the construction of this port," said Fox's Spokesman Eric Sell.. "Obviously the company trying to build this coal port sued the state of Washington over this in both the Washington State court and the federal court. The State of Montana, along with five other states, filed an amicus brief in the federal court case and the federal judge ruled yesterday that that court case can move forward over the objections of the state of Washington and several environmental groups."
There were two major objections to the case moving forward.
"They filed a motion to dismiss the case all together and then they also filed what is a called a motion for abstention, which is asking the federal court to hold off of moving forward with their case while the state court proceeding goes forward," Sell said. "The federal judge denied both of those motions, which again is a win for proponents of coal exports."
The Montana Attorney General's office, as well as Lighthouse Resources, the company behind the port, argued that Washington State's decision to deny the permit on ideological grounds violated the Commerce Clause of the U.S. Constitution.
More From Newstalk KGVO 1290 AM & 98.3 FM