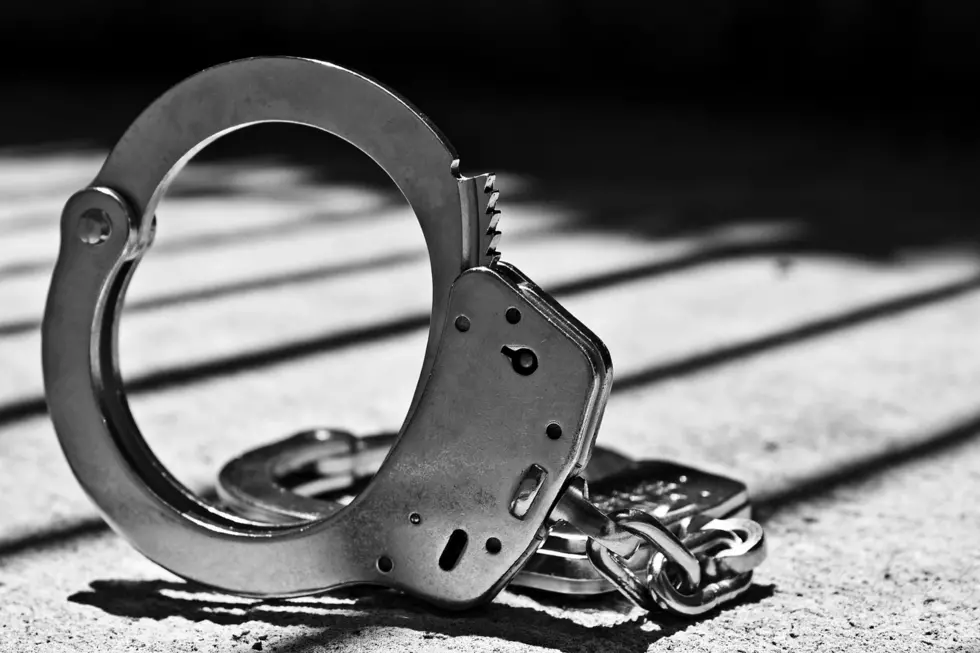 U.S. Attorney Gets Funds to Stop Youth Crime Before it Starts
Credit: 7713Photography, Getty Stock/Think Stock
Missoula, MT (KGVO-AM News) - Montana's U.S. Attorney Jesse Laslovich told KGVO News in an exclusive interview on Friday about Montana's share in funds from the U.S. Department Office for Juvenile Justice Delinquency Prevention.
"Far too often our work at the U.S. Department of Justice is reactionary; where someone has committed a crime, and then it's investigated and our office seeks to hold people accountable for the commission of their crimes and we do it successfully," began Laslovich. "But it seems in many ways like it's a merry go round, so in my view, a lot of the work must include preventative efforts."
Laslovich says These Funds will help Stop Crime Before it Starts
The idea is to stop crime before it starts by reaching out to youth who are at significant risk for delinquency, currently involved in the juvenile justice system or at risk for suspension or even expulsion.
"I'm pleased with the US Department of Justice," he said. "They have the Office of Justice programs, and then within that there's the Office of Juvenile Justice Delinquency Prevention. They have administered grants throughout the country, and in Montana we received over $600,000 that went to the Montana Board of Crime Control which is attached to the State Department of Justice and then they distributed out to various organizations including those in your neck of the woods in the Bitterroot and in Missoula."
The Proof is in the Results Through These Programs
Laslovich said these programs have proven to help reduce youth related criminal activity in communities throughout the state,
"For us, focusing on ways to prevent people from committing crimes will pay dividends down the road," he said. "If we do this successfully, even if we're making a difference in one life, I think it's worth it. I think with how they track all this, we're going to make a difference in more than in one life. So I'm excited about this and it's yet another example of our office partnering with our state and local partners to serve our communities and, most importantly, our children."
Laslovich Provided his Own Example of How Deadly Fentanyl Can Be
Wrapping up the conversation, Laslovich acknowledged the recent spate of fentanyl overdose deaths in the state and provided one powerful and dangerous warning to young people in Montana.
"What people I don't think realize is that the tip of a pencil sharpened pencil; if you imagine that that tip is fentanyl and it can be deadly," he said. "It doesn't take much and so when folks are thinking that 'Oh yeah, I'm not going to take fentanyl' and they're going to try something else. Unfortunately, there's a high likelihood that it will also be laced with fentanyl and ultimately end their life. We've got to get that message out, and so yes, this will be a part of getting that message out."
Montana anticipates funding four Big Brothers Big Sisters programs, two Boys and Girls Clubs, CASA Missoula, YWCA Missoula, Friendship House of Christian Service, the Center for Restorative Youth Justice, Bitterroot Ecological Awareness Resources, and Chippewa Cree Tribal Court. The service areas will include Yellowstone, Hill, Silver Bow, Gallatin, Park, Missoula, Flathead, and Ravalli counties.
In addition, Some youth in Arlee, on the Flathead Indian Reservation, will be served by the YWCA in Missoula.
25 True Crime Locations: What Do They Look Like Today?
Below, find out where 25 of the most infamous crimes in history took place — and what the locations are used for today. (If they've been left standing.)
LOOK: What major laws were passed the year you were born?
Data for this list was acquired from trusted online sources and news outlets. Read on to discover what major law was passed the year you were born and learn its name, the vote count (where relevant), and its impact and significance.
More From Newstalk KGVO 1290 AM & 98.3 FM