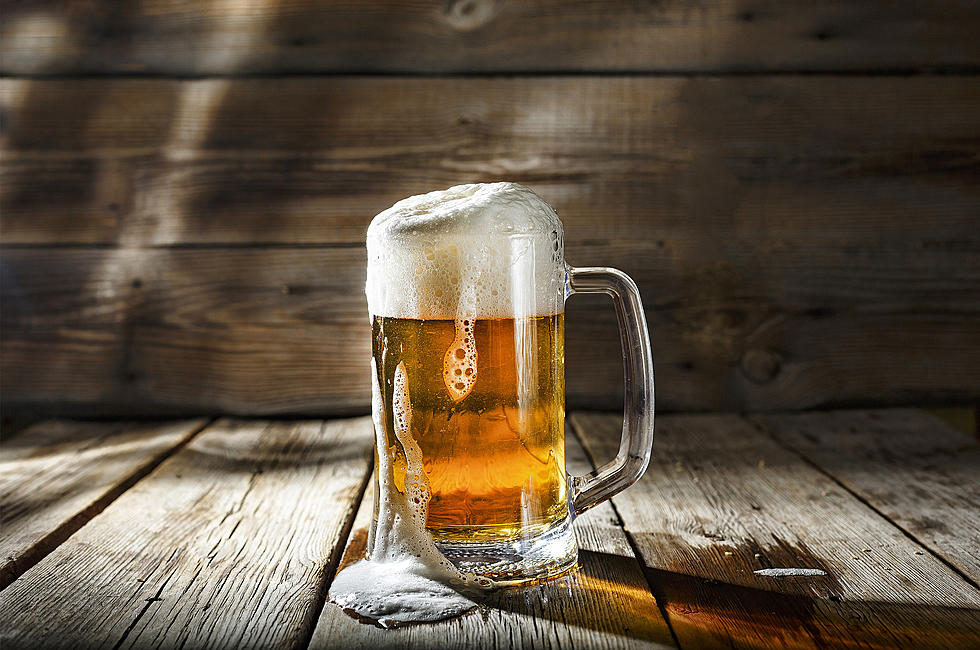 Top 10 Highest-Rated Bars in Missoula… #1 Might Surprise You
Photo: Getty Images
Last week, I revealed the highest-rated breweries in Montana ranked by users on an app called Untappd.
This week, I delve into the local watering holes. We'll look at the highest-rated bars in Missoula by users on Yelp.
What makes a bar a bar?
Yelp loosely defines some places as a bar. They lump breweries, distilleries and restaurants under the "bar" umbrella. I'm including all these because why not? The more the merrier.
That being said, I removed a few of the bars on the list because they had only single-digit reviews. Shoutout to Bar Plata for its 5-star review and shoutout to Create Art Bar for its 4.5-star review, but there are less than 10 reviews on each of their establishments. Y'all are great, but I needed more reviews to include you on our master list.
I also removed pizzerias and Notorious P-I-G. Again, nothing personal but I'm keeping it to bars/breweries/bistros.
What makes a bar great?
It's subjective, obviously. Some people like the hole-in-the-wall dive bar, some like the sports bar with a billion TV's, some like the fancy wine bar and some like the bar filled with hootenanies and cowboys. Missoula provides a nice variety of bars, breweries and taverns. There's something for everyone and a great place for beer enthusiasts. Just make sure you drink responsibly.
Honorable Mentions: Kettlehouse Southside Brewery (Myrtle Street Taps),
#10 Charlie B's (4.4/5)
I love a good dive bar. Charlie B's, located on Higgins adjacent to Break Espresso, provides a great dive bar experience. It's got neon signs, a clustered wall and cheap beer. Charlie B's "On the Corner of Space and Time."
#9 GILD (4.4/5)
GILD is found in my favorite part of town, the Hip Strip. Tasty beer, delicious tacos and a sweet arcade to play in on the weekends. Plus, during summer months you can belly up to their outside bar.
#8 Great Burn Brewing (4.4/5)
It took me some time but I got around to checking out Great Burn Brewing just the other week. I give it two thumbs up. Good beer with a sun-splashed (usually) patio. Perfecto.
#7 Wally and Buck (4.5/10)
Beer is tasty but when you get voted the best burger in town for 4 straight years, then we're talking food. Look at that burger... hmmmmmm.
#6 Dram Shop (4.5/10)
Right next door to Wally and Buck, Dram Shop has been a popular response when I ask "What place should I check out in town?" It sounds like I need to make an afternoon of Dram Shop and Wally and Buck.
#5 Montgomery Distillery (4.5/5)
The first and last distillery submission to the list. If you want to sip on a cocktail and enjoy some killer vibes then Montgomery is for you.
#4 Cranky Sam's (4.6/5)
Sam's has a perfect location downtown, right next to Biga Pizza. They also host a great trivia night on Tuesdays. Beer. Pizza. Trivia. A perfect Tuesday night.
#3 Oddpitch Brewing (4.6/5)
Oddpitch is one of the younger entries on the list. The brewery just celebrated its two-year anniversary. Happy anniversary, gang!
#2 Imagine Nation Brewing (4.6/5)
Fun fact: This was the first brewery/bar I visited when I moved to Missoula. It will always have a spot in my heart. Plus, great beer and a scenic patio make it elite.
#1 Boxcar Bistro (4.7/5)
And finally, the highest-rated bar on Yelp is the Boxcar Bistro. If you want a taste of France this is as close as it gets in Missoula. Scrumptious food and some fancy-looking wine. (I'm not a win connoisseur but I'm sure it tastes great). 
Let us know your personal favorites.
20 Montana Distilleries You Have to Visit
The Montana distillery scene is certainly taking off, and with the access to local ingredients, you can feel good about supporting these establishments all across the state. Here are 20 distilleries that are worth a visit.
More From Newstalk KGVO 1290 AM & 98.3 FM