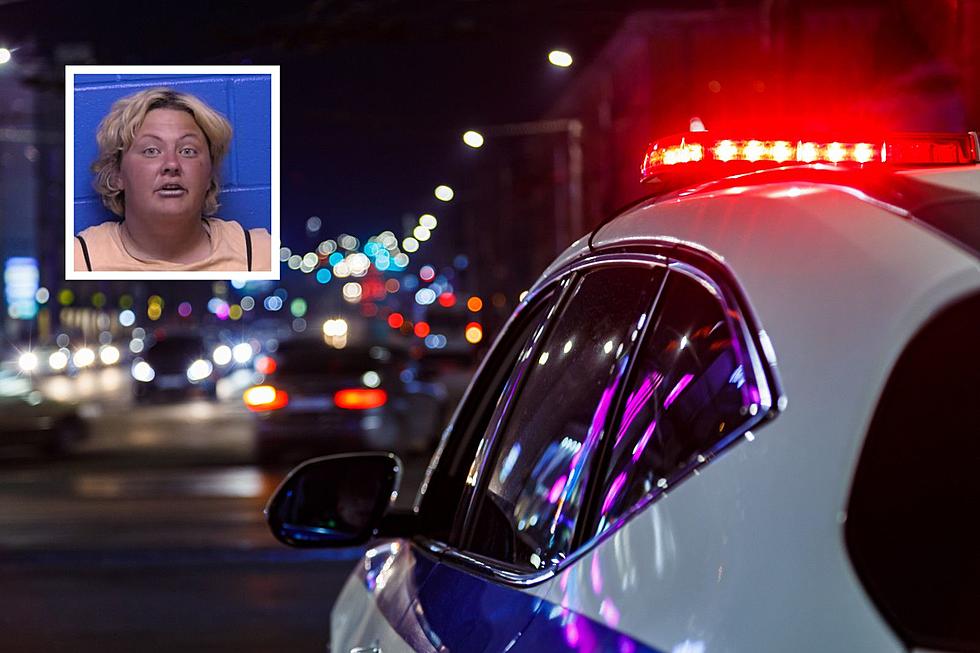 Witness Sees Woman 'Shooting Up' in Missoula, Calls 911
File photo: z1b, Getty Stock/Think Stock; Mug Shot: Missoula Jail
Missoula, MT (KGVO-AM News) - On June 23, 2023, a Missoula Police Department officer responded to 283 W. Front Street, commonly known as DA Davidson, for a report of a female with a needle in her arm. The 911 caller described the female as wearing a peach-colored top, with a black dress over it. 
An officer responded and observed a female matching that description. The officer observed a white object being held to the inside of the female's left arm. The female then looked over her shoulder and began to scramble to her feet and she moved out of view, deeper into the alcove. 
As the officer approached the female, she moved towards the front of the alcove and stood up, which the officer described as the female trying to "act normal." The female identified herself as 34-year-old Stephanie Stephenson. 
In speaking with Stephenson, the officer noted she had difficulty focusing, appeared jittery, and stated that a doctor had previously told her to stop using methamphetamine. She showed the officer the inside of her arms and the officer observed red near the inside of her elbow, which appeared to be consistent with track-marks. 
The officer asked Stephenson about the needle and what she had done with it. She denied having a needle and stated she no longer uses methamphetamine. While speaking with Stephenson, the officer observed a clear plastic cup resting on the ground and noticed a white hypodermic syringe behind it. According to court documents, the officer believed this syringe was the one he had observed Stephenson holding to her arm when he first saw her. 
The officer picked up the syringe and noticed it was filled with a clear liquid. Based on his training and experience, the officer believed the liquid substance to be methamphetamine. Based on Stephenson's sudden and frantic change of behavior upon recognizing the presence of law enforcement, the officer believed she was attempting to conceal the syringe during his investigation. Stephenson was placed under arrest and transported to the detention facility by another officer. 
The syringe was taken to the police station. An officer utilized the Trunarc and found the substance to yield a presumptive positive for amphetamine, a Schedule II drug. 
The officer spoke to the 911 caller who stated he observed a female "shooting up." He said the incident was upsetting to him because his young child had witnessed it from inside the vehicle. He also forwarded several photos of Stephenson injecting a white syringe into her left arm to the officer.
Stephenson is currently being charged with felony tampering with or fabricating physical evidence, felony criminal possession of dangerous drugs, and criminal possession of drug paraphernalia. 
The information in this article was obtained from sources that are publicly viewable.
10 of Missoula's Most Infuriating Intersections
Ever found yourself at one of these intersections and wanted to scream? We feel you.
More From Newstalk KGVO 1290 AM & 98.3 FM