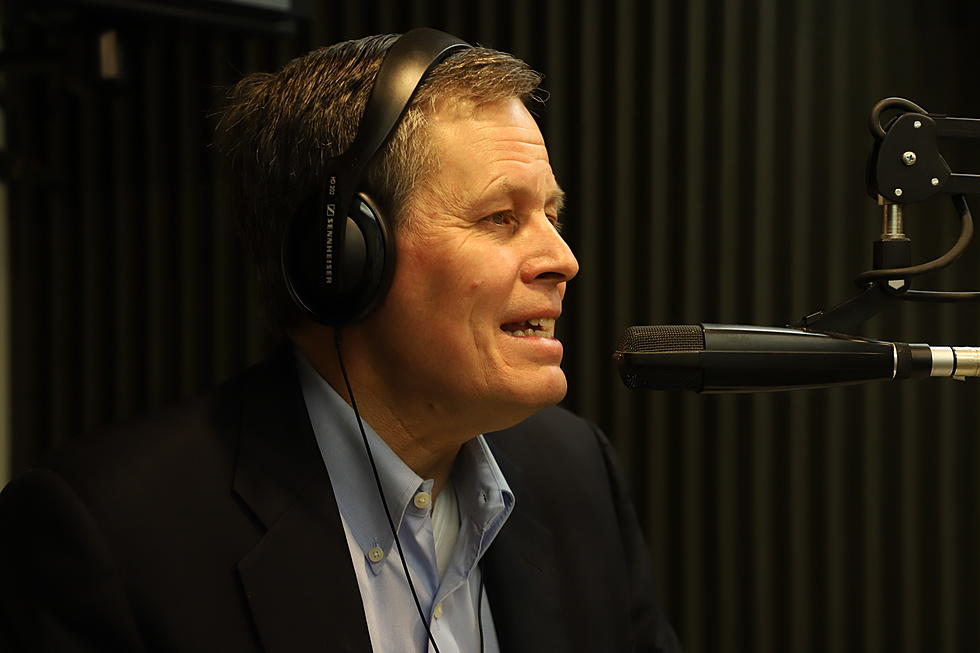 Senator Steve Daines Slams Democratic Spending Plan on KGVO
Montana Senator Steve Daines appeared on the KGVO Montana Morning News show on Wednesday to discuss a variety of topics, starting with the Democratic Party's effort to pass the $3.5 Trillion 'Build Back Better' spending package.
"This far-left Bernie Sanders, Nancy Pelosi, and Chuck Schumer special is a belt-busting, pork-filled extravaganza of a dream spending list of the far left," said Senator Daines. "Three and a half-trillion dollars is what they want to jam through here, matched with massive tax increases."
In order to pass the bill, Congress must approve the lifting of the U.S. budget's debt ceiling, to which Daines said Republicans have firmly opposed, forcing Democrats to increase the debt ceiling on their own.
"They're saying, oh, we're running up the credit card bill, and now we want Republicans to join them in raising the debt limit," he said. "The answer is 'no, we're not going to do it'. And so the Democrats can do this on their own and they can. That's what they don't want to tell you. They can do this on their own. And we're going to tell them, 'You know what? You're going to do this on your own'. They control all of Washington. They control the House, they control the Senate, and they can't expect us to take responsibility for their tax and spend extravaganza."
Regarding the imminent resettlement of 75 Afghan 'humanitarian parolees' in Missoula, Daines said the vetting process must be iron-clad.
"We need an absolutely robust and I mean robust vetting process for anybody coming into our country including the 75 coming into the Missoula area," he said. "Many of them just don't have clear documentation. We don't know who they are. And so until we understand who they are, I'm not going to support the relocation of refugees into our country."
Daines then provided withering criticism of President Biden's speech before the United Nations this week.
"You know, he spoke before the UN yesterday," he said. "I'll tell you, talk about a speech that promotes American weakness. Watch Biden's speech at the UN yesterday that just emboldens our adversaries like Russia, Iran, China, in the radical terrorists, so it is very concerning where this administration is taking this country and I cannot wait for the 2022 election."
Senator Daines gave a similar address on the floor of the U.S. Senate on Tuesday.
LOOK: What major laws were passed the year you were born?
Data for this list was acquired from trusted online sources and news outlets. Read on to discover what major law was passed the year you were born and learn its name, the vote count (where relevant), and its impact and significance.
More From Newstalk KGVO 1290 AM & 98.3 FM