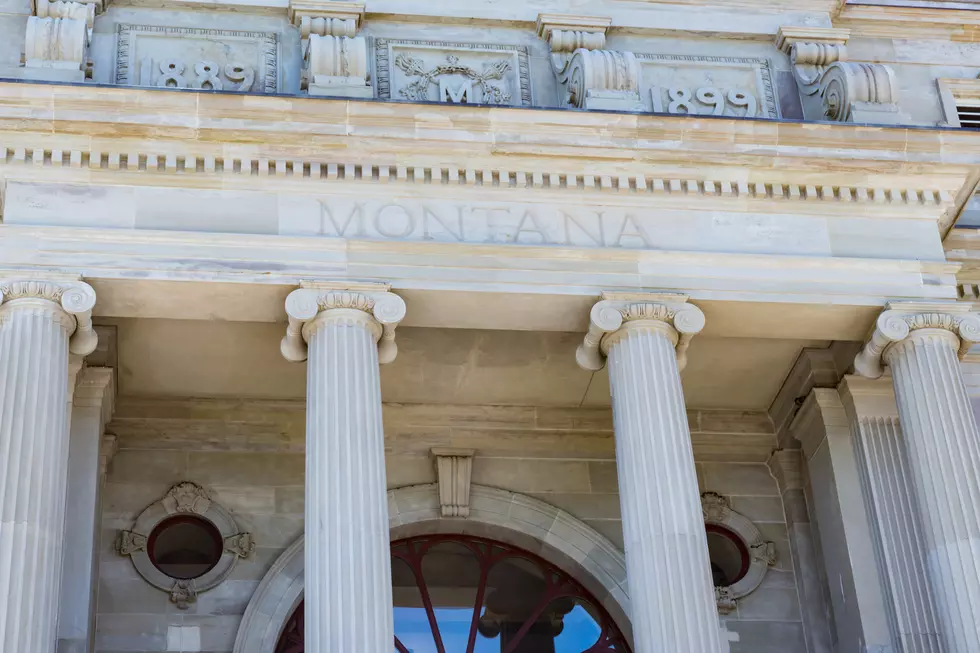 Republicans Have Supermajority Going Into 2023 Legislature
Credit: pabradyphoto, Getty Stock, Think Stock
Missoula, MT (KGVO-AM News) - In January 2023, the Montana Legislature will convene in Helena with a supermajority that will make it easier to move their agenda forward with the leadership of Governor Greg Gianforte.
Republican legislative spokesman Kyle Schmauch has details from the aftermath of Tuesday's election.
Looks Like Republicans will have a Super Majority
"Legislative Republicans are excited to get to work following the election," began Schmauch. "As of Wednesday afternoon, there's still a few races that are too close to call for sure, but anyway you slice it, it's been a historic election for legislative Republicans. "They have definitely won at least 98 seats in the legislature, and if current vote trends hold it could be as many as 103 seats in the state legislature to Republicans."
Regarding a supermajority, Schmauch said it is a rare occurrence.
"No legislature has ever had a supermajority of either party going back to 1975, which is when the legislature started being made up of 100 representatives and 50 senators," he said. "Republicans came the closest to a supermajority with 99 total legislators, and you need 100 to have a super majority, and that was in 1997. The Republicans have 99 seats. That's the closest that there's ever been to a supermajority in the legislature. And right now, Republicans are on track to achieve a super majority assuming that some of the current vote totals hold steady."
Montana is Definitely a Deep Red State
Schmauch explained where a supermajority provides a major advantage in pushing forward a Republican legislative agenda.
" A supermajority only comes into play in a couple of key areas." He said. "There are a couple of different types of legislation that require supermajority votes; limiting government liability requires a two-thirds vote. That came into play the last session. Republicans had to negotiate with Democrats to get a supermajority vote for some COVID liability-related legislation to get our schools back open, for example."
After Governor Gianforte's dramatic speech on Thursday, Schmauch agreed with his essential priorities.
What Will Happen to that $1.5 Billion Budget Surplus?
"It's a big Republican priority to give at least some of that money back to taxpayers," he said. "There are also discussions about potentially paying down some long-term debt with that money. That's going to be one of the biggest early negotiations among Republicans themselves is exactly how to break out the budget surplus between immediate relief for Montanans and longer-term relief for Montanans, such as paying down debts and interest in things that would come to cost taxpayers money down the road."
The Montana Legislature will convene for 90 days in January 2023.
LOOK: What major laws were passed the year you were born?
Data for this list was acquired from trusted online sources and news outlets. Read on to discover what major law was passed the year you were born and learn its name, the vote count (where relevant), and its impact and significance.
LOOK: What 25 Historic Battlefields Look Like Today
The following is an examination of what became of the sites where America waged its most important and often most brutal campaigns of war. Using a variety of sources,
Stacker
selected 25 historically significant battlefields in American history. For each one, Stacker investigated what happened there when the battles raged as well as what became of those hallowed grounds when the fighting stopped.
These are the battlefields that defined the United States military's journey from upstart Colonial rebels to an invincible global war machine.
More From Newstalk KGVO 1290 AM & 98.3 FM