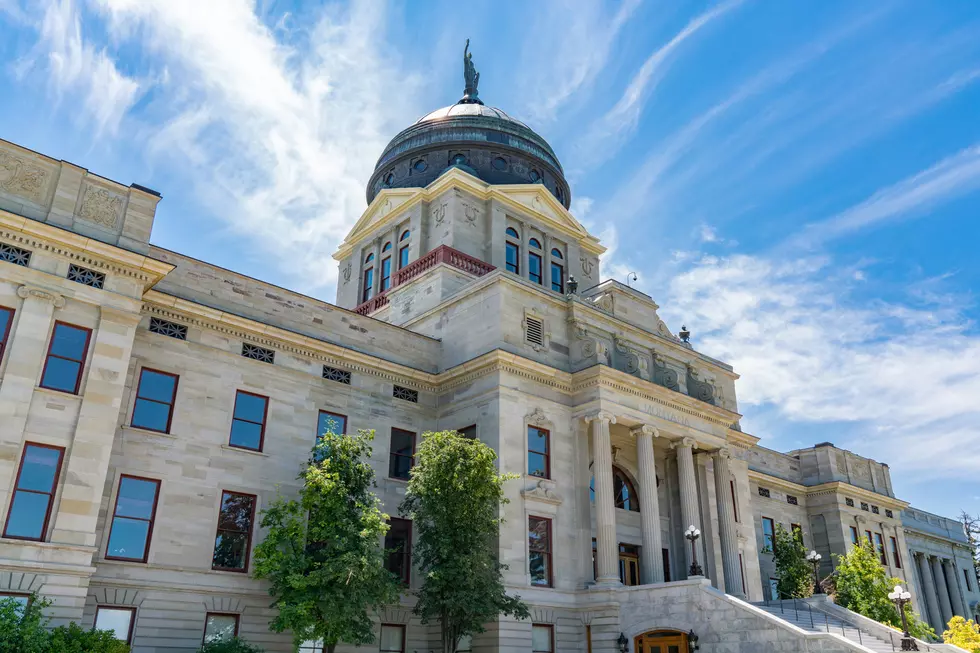 Gianforte Promises the Largest Tax Cut in Montana History
Credit: pabradyphoto
Missoula, MT (KGVO-AM News) - Montana Governor Greg Gianforte held a press conference from the State Capitol building in Helena and announced what he called 'the largest tax cut in Montana history' of $1 billion.
A $1 Billion Tax Cut for Montanans says Gianforte
"In this budget, we are cutting their (Montanans) income and property taxes by $1 billion, the biggest tax cut in our state's history," began Gianforte. "We're making it easier to bring affordable, attainable housing into greater reach for Montanans, and just like families across our state, we spend and invest our surplus responsibly; repairing what needs to be fixed, saving for unexpected emergencies, paying off our debt and returning $1 billion back to taxpayers."
Gianforte then addressed the number one issue on the minds of Montanans; taxes.
"While we're cutting income taxes at a historic level, we're also cutting property taxes at the highest level ever; $500 million over the next two years," he said. "As I met with Montanans in every corner of our state, I heard repeated concerns about rising property taxes, and they are right to be concerned because property taxes are too high. While the state receives only a small fraction of property taxes, we believe Montanans should have property tax relief. We're delivering it with this budget."
Governor Chides Local Leaders for Overspending Tax Dollars
Gianforte took counties and cities in Montana to task for not being more frugal with the spending of their property taxes.
"Yes, local governments use property taxes to fund schools, law enforcement, and roads, he said." "However, some local governments have been spending at a rate far higher than inflation and population growth. As a result, Montanans are feeling the impact of ever-rising property taxes. And let me be clear, local governments should not spend and tax Montanans out of their homes."
Would You Like to Pay Your Property Taxes Monthly?
Gianforte also promoted the popular notion that property taxes should be paid monthly, instead of in two large installments every year.
"First, we must increase transparency and accountability," he said. "Folks ought to know what they're paying for in their property tax bill, and how much their local government spending changes year to year. Second, Montanans should be able to pay their property taxes monthly, not just in November in May. And finally, local government should take a page out of the state's playbook and be fiscally responsible. Local government should reject the federal government's playbook of out-of-control spending."
Click here to see Governor Gianforte's entire press conference.
I Bought an Old House in Missoula: It's My First Time Renovating
As with any renovation project, we ran into a few mishaps when we began renovating the 1952 ranch-style home we bought in Missoula, but some of the changes we made were easy and immediately rewarding.
14 Destinations to Visit With Direct Flights From Missoula
Here's a list of places to visit (and things to do while you're there) with nonstop flights out of the Missoula Montana Airport.
More From Newstalk KGVO 1290 AM & 98.3 FM