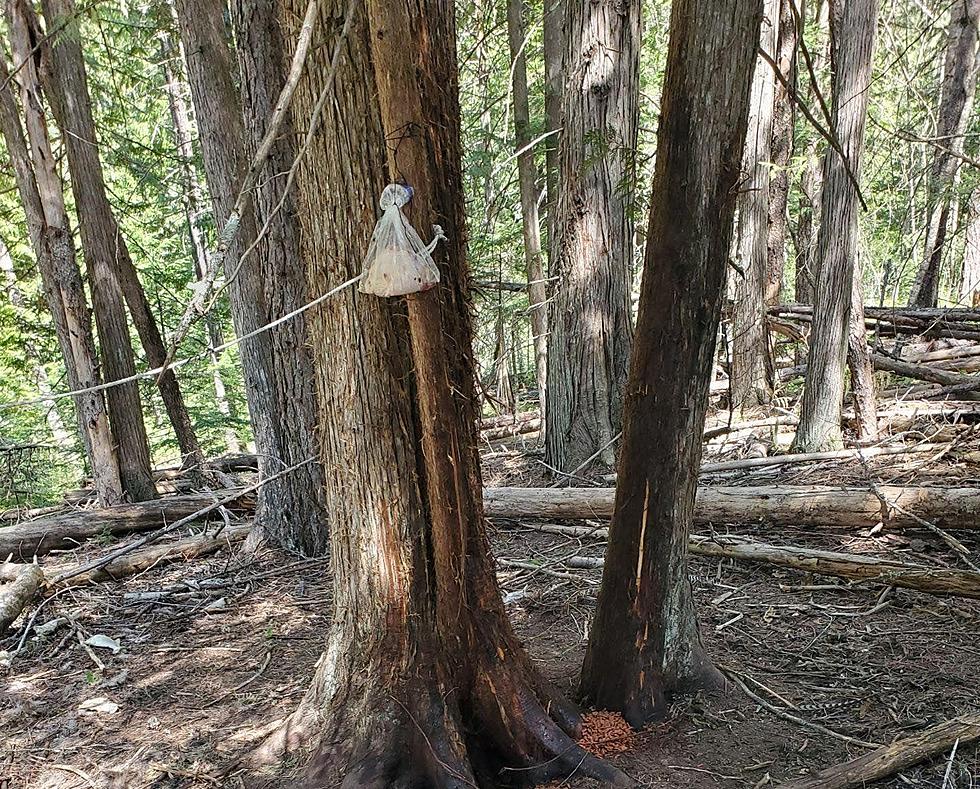 Nine Hunting Violations Bring Big Fines and Loss of Privileges
photo courtesy of Montana Fish Wildlife and Parks
Individuals who hunt game illegally bring reproach on all legitimate hunters, and that's why Montana Fish, Wildlife and Parks comes down hard on illegal hunters.
Regional Education and Program Manager with Montana Fish, Wildlife and Parks, Dillon Tabish provides details on one illegal western Montana hunter.
"Back in October of 2021, a Sanders county man, Toby Bridges, pleaded guilty to nine misdemeanor hunting violations including the unlawful hunting of black bears over bait and unlawfully killing an elk out of season," said Tabish. "The primary focus of our investigation by our game wardens was the unlawful hunting of black bears over bait but other hunting violations were discovered during the investigation."
Tabish elaborated on the other violations that Bridges has been charged with.
"These charges included two counts of unlawful possession of black bears that were killed over bait, one count of killing a cow elk after the general elk season had ended, unlawful possession of that elk and then one count of loan and transfer of a license for a whitetail buck that was shot using someone else's license. These charges resulted in $9,605 in fines and restitution, and the loss of hunting, fishing and trapping privileges for 54 months."
Tabish said reputable sportsmen turn in those who hunt illegally, knowing those actions harm all who hunt and fish by the rules.
"These sportsmen are hunters who really do a big play a big role in this by calling in and reporting incidents through our 24 hour hotline (1-800-TIP-MONT) and callers can remain eligible for up to $1,000 for information that leads to a conviction," he said. "However, often you hear hunters calling in these types of tips because they know that it's wrong and by cheating, you're taken away from people who are doing it right."
Tabish said illegal hunting is a stain on all sportsmen and women, and so those offenses bring a heavy penalty.
"When we have hunters who are irresponsible or unethical it causes a ripple effect and it hurts them; it hurts their fair chase; it hurts the sport of our traditional hunting," he said. "It creates a poor image of hunting and hunters, so that people who are either against hunting or on the fence, or they don't really have an opinion in either way, they just start to think negatively about hunting and hunters and then over time, our strong tradition of hunting can start to erode."
Bridges pleaded not guilty to two additional charges related to a third black bear shot over bait.
The law isn't through with Bridges yet.
Bridges has failed to appear on these two charges and multiple warrants have been issued for his arrest.
Anyone with possible information about crimes involving fish and wildlife resources and Montana Fish, Wildlife & Parks sites is encouraged to call FWP's 24-hour hotline, 1-800-TIP-MONT (1-800-847-6668). Callers may be eligible for a reward up to $1,000 for information that leads to a conviction.
Get to Know Missoula A to Z
All about Missoula, Montana.
28 Missoula Businesses That Opened, Changed Ownership, or Changed Location
Yes, there were quite a few Missoula businesses that have closed in the last two years. But what about the Missoula Businesses that opened?
More From Newstalk KGVO 1290 AM & 98.3 FM