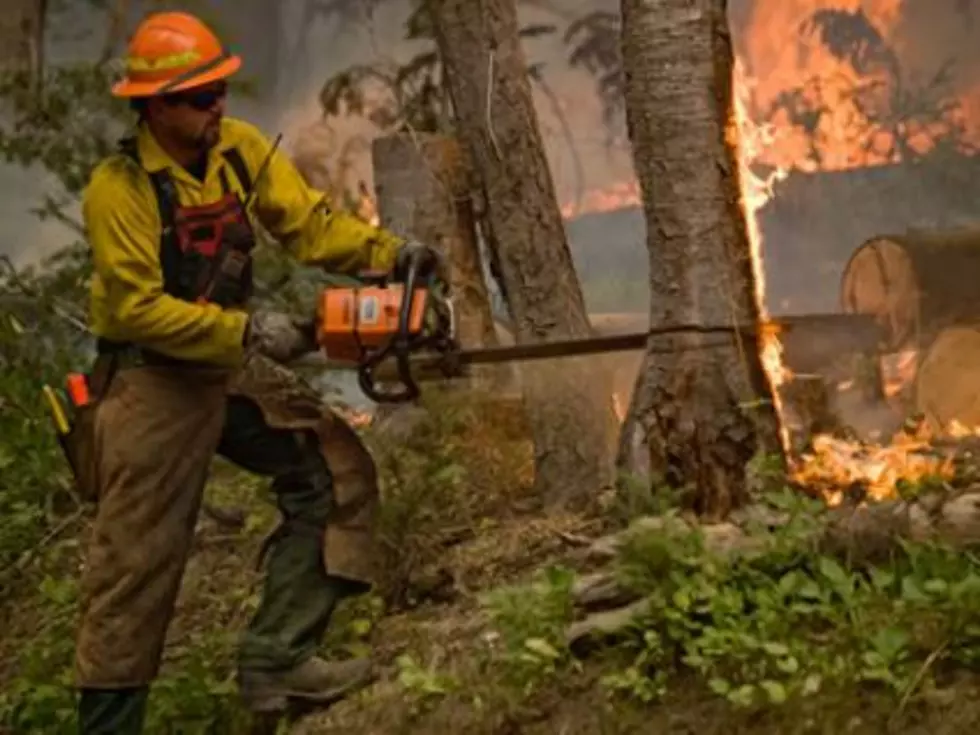 New Wildfires From Lightning Storms In Western Montana
Wldland Fire
Firefighting agencies are busy battling small blazes throughout western Montana as a result of two nights of lightning storms.
Lolo National Forest spokesman Boyd Hartwig said a new fire broke out near Bonner late Saturday..
"It's about a mile north of the Petty Canyon Campground," Hartwig said. "It's south of Bonner and south of the Interstate. We've got two helicopters dropping water on it. We've got one crew up there and another crew en route. There are three engines on scene and they're making progress. It's just a difficult fire because it's in timber and it's steep and it's really windy like it was yesterday (Saturday)."
Hartwig said the fire near Bonner is only one of many small blazes in the area.
"We had five or six from Friday night's storm that we responded to on Saturday," he said. "We had three in the Blue Mountain area, and we had two in the Howard Creek area in the Highway 12 corridor. We also had one in Grant Creek and we were able to contain all those fires. Luckily, the fire near Rock Creek has been fairly inactive this weekend.
Hartwig said fire danger in Missoula County is still rated as very high, and asks all visitors to the Lolo National Forest to use extreme caution with any potential ignition sources.
More From Newstalk KGVO 1290 AM & 98.3 FM