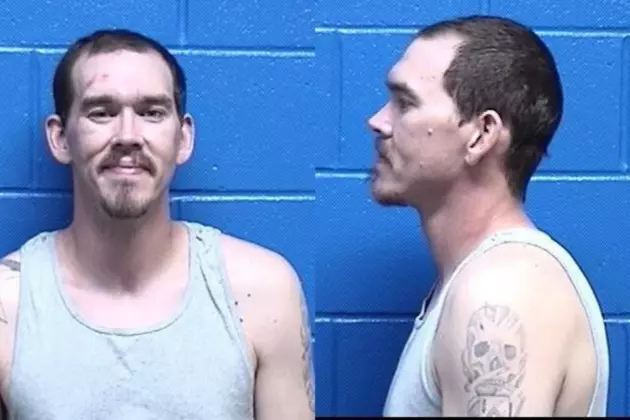 MPD Arrest Man for Two Unrelated Felony Crimes in the Same Week
Photo Courtesy of Missoula Jail
Just before 10:00 p.m. on Wednesday, Missoula police officers were called to the report of a man causing a disturbance at a motel in the 300 block of East Broadway. Police Public Information Officer Travis Welsh explains.
"When they arrived, they made contact with a complaint who pointed out a male on the second-floor balcony that had challenged them to fight for no apparent reason other than one of the complainants was wearing a mask on his face that the suspect didn't like," Welsh said. "The officers made contact with the male and identified him as 35-year-old Daniel John David Alex."
According to Welsh, officers continued their investigation. Officers tried to arrest Mr. Alex, but he would not comply.
"Mr. Alex refused to identify himself and resisted the officers when they attempted to take him into custody," Welsh said. "He was arrested and was transported to the Missoula County Jail. During the course of the arrest, the officers discovered that Mr. Alex was in fact in possession of a substance that was later determined to be methamphetamine."
Mr. Alex is currently being held for felony criminal possession of dangerous drugs, disorderly conduct, obstructing, and resisting arrest. On October 18, 2019, Alex was charged with felony burglary.