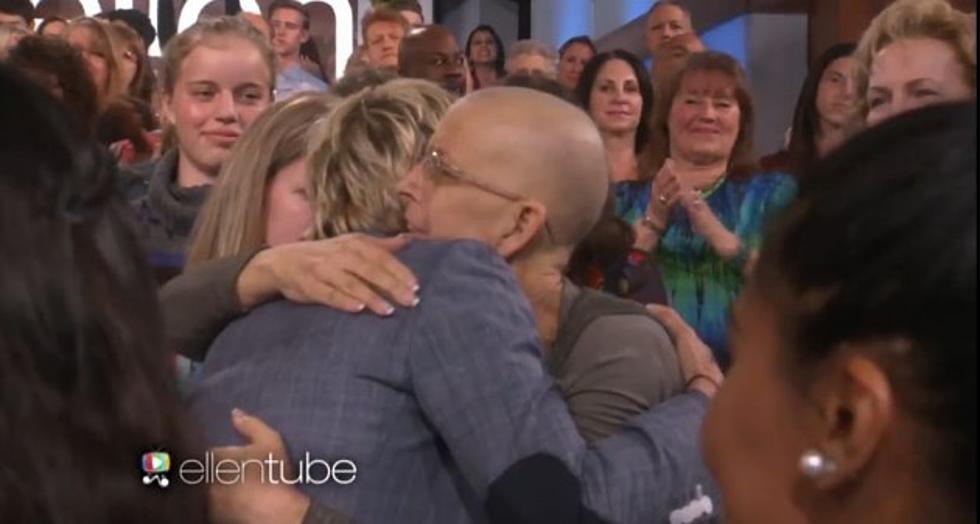 Montana Woman Passes Away After Completing Bucketlist on The Ellen Show
Screenshot Courtesy of Ellentube.com
Cancer, determination, community and daytime television all play a role in a touching story out of Miles City. After a five-year fight with ovarian cancer, Rosa Neese still had one more item to check off of her bucket list. She wanted to visit the Ellen DeGeneres Show, but commercial airlines couldn't take her because of her health condition. Lonnie Leslie, president of LonAire Flying Services, volunteered his plane and time to help Rosa make the trip.
"One of her last wishes was to go to The Ellen Show, she had been down there once before, I think a year or so ago, and wasn't able to get in," Lonnie said. "But then, they happened to get some tickets at the last minute. She was on oxygen, not healthy, and unable to travel commercially. She couldn't handle the drive down there, so we were able to fly them down there in our plane."
Lonnie has known Rosa for years and says their children grew up together; he also points out that many in the Miles City community helped Rosa's dream come true by donating everything from hotel rooms to meals. It was an exciting trip for the friends and family that were able to accompany Rosa to California. Not only did Rosa get a hug from Ellen after the show, she got one last chance to enjoy the Pacific Ocean.
"She was just wore out," Lonnie recalled. "She enjoyed the show, and after the show they went down to the Santa Monica Pier where she had been before. She was able to eat supper down there and got to go in the ocean again. But coming back she was pretty quiet, she was pretty tired... it was the next day. But everybody was excited and everybody was happy she got to go."
Last Saturday, February 28, Rosa Ann Neese passed away at the age of 56, just days after completing her bucket list. A determined giver herself, Rosa was co-founder of "Wake Up and Lace Up" a Montana non-profit that has raised over $100,000 to help over 50 families fight back against cancer too.
Lonnie Leslie:
More From Newstalk KGVO 1290 AM & 98.3 FM