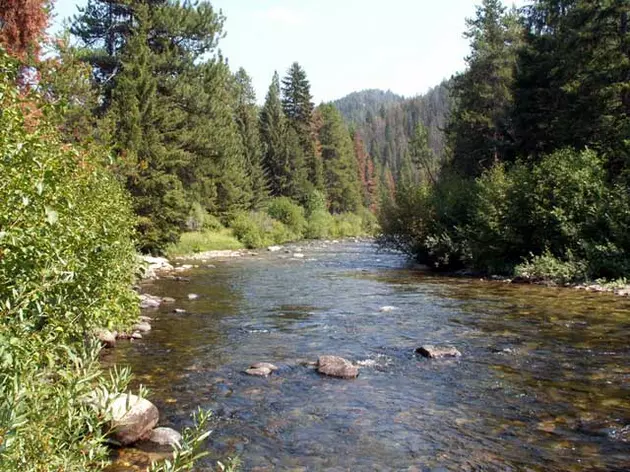 Montana FWP Seeks Review Of Proposal To Remove Non-Native Fish In Bitterroot's Overwhich Creek
Photo Courtesy of Steven Fullerton/ KLYQ
Montana Fish, Wildlife and Parks is proposing the removal of non-native cutthroat trout from Overwhich Creek and its tributaries in the Bitterroot Valley. FWP Information and Education Program Manager Vivaca Crowser explains.
"We have a pure genetic sample of Westslope Cutthroat which are native to the drainage and then we have a really small section of the stream where there are Yellowstone Cutthroat," said Crowser. "By removing the Yellowstone, what we are doing hopefully is preserving a pure population of Westslope that are native and then could be there in perpetuity."
According to Crowser, FWP plans to use a fish toxin that could result in other types of fish being killed.
"We use a chemical called rotenone and that does kill any fish that are in the area," Crowser said. "We will probably have some others that we are not targeting that would die as a result of the treatment, but it is a small area so you are able to contain it pretty well. It is not something that is going to move way downstream and affect other areas."
Crowser says FWP will hold a public hearing in Hamilton on Tuesday, May 23, at 7 p.m. at the Bitterroot National Forest Headquarters to discuss the proposal.
More From Newstalk KGVO 1290 AM & 98.3 FM