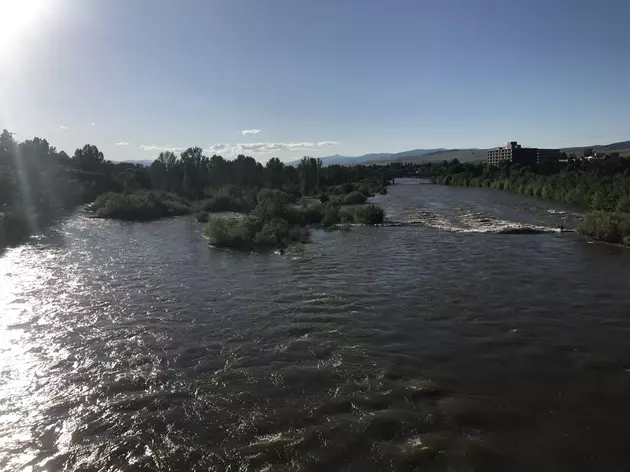 Missoula's Rivers Should Reach High Point This Week or Next
Photo Courtesy of Jon King
Missoula's rivers are running high and according to Montana Water Supply Specialist Lucas Zukiewicz they are very close to their peak for the year.
"The Bitterroot and the Clark Fork I would imagine here in the next week or two are probably going to see their peak. Really, at some point, we will run out of mass of snow in the mountains to drive those really high flows, so we'll see the rivers peak kind of late night early morning."
Though the rivers are too full for most people to enjoy, the time for fishing and floating is close at hand.
"Fairly shortly we are going to run out of that snow water and it's going to come down," Zukieweiz said. "A lot of folks are wanting to get out on their raft and some are wanting to start fishing... really    it's going to depend on what area you are in, but I would anticipate another week or two of high water and then some recession."
For many months, western Montana was drenched by snow and rain, but Zukiewicz says the month of May brought below average precipitation and above average temperatures which helped turn the snow pack into spring runoff quickly.
More From Newstalk KGVO 1290 AM & 98.3 FM