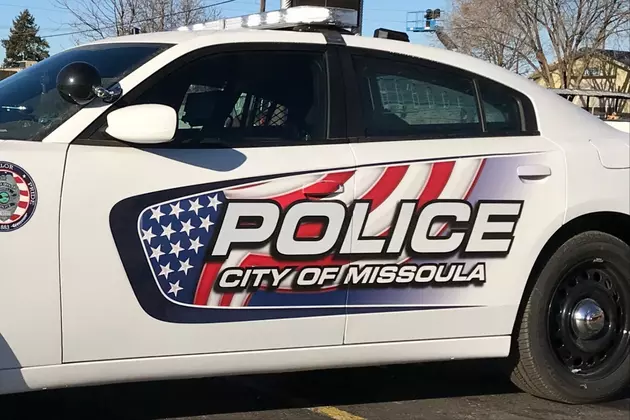 Missoula Police Responded to 52,666 Incidents in 2021
Credit: Missoula Police Department
On June 18, 2022, the Missoula Police Department shared its 2021 Annual Report. Police Public Information Officer Lydia Arnold said she feels a great sense of pride in the professional police work the department and support staff provided and all they have accomplished. 
"Missoula Police Department responded to 52,666 incidents during the year which led to 9,111 reports being filed and 5,875 criminal case reports submitted," Arnold said. "We are committed to providing a safe community in which we live, work and recreate in. Missoula is a wonderful town and I am proud of the way the police department served the community in 2021 despite the growing challenges in public safety." 
According to Arnold, one area of concern is the increase in violent crimes and the impact the calls are having on our town. 
"An example being, Aggravated Assaults which have doubled from 221 in 2019 to 442 in 2021," Arnold said. "Illicit drugs and domestic violence are the driving forces behind the increases in violent crimes. The calls for service are becoming more complex with a greater threshold of risk. More and more calls for service require a multiple officer response which takes an additional toll on our resources." 
Arnold said community safety is a top priority and multiple officers are responding in hopes of resolving the incident in a safe manner for those involved, the surrounding neighborhood, and the responding officers. 
"New to the department in 2021 was the implementation of the Reserve Officer Program," Arnold said. "Reserve Officers go through a five-week Advanced Academy to ensure each officer meets the standards set by Public Safety Officers Standards and Training (POST). Reserve Officer's responsibilities include courtroom security during appearances and trials. Reserve Officers transport those in custody to and from the Missoula County Detention Center as directed by a Judge." 
Arnold emphasized that the Missoula Police Department will continue to be informative, timely, and clear regarding the dedicated work of the department and evolving situations in our town.  
LOOKING BACK: Photos of Missoula and How It's Changed
Check out these photos of how Missoula has changed over the past decade.
WOW: This Missoula Mansion For Sale Was Once a Sorority House
This is the most expensive home on the market in Missoula, Montana as of January 2022.
Get to Know Missoula A to Z
All about Missoula, Montana.
More From Newstalk KGVO 1290 AM & 98.3 FM