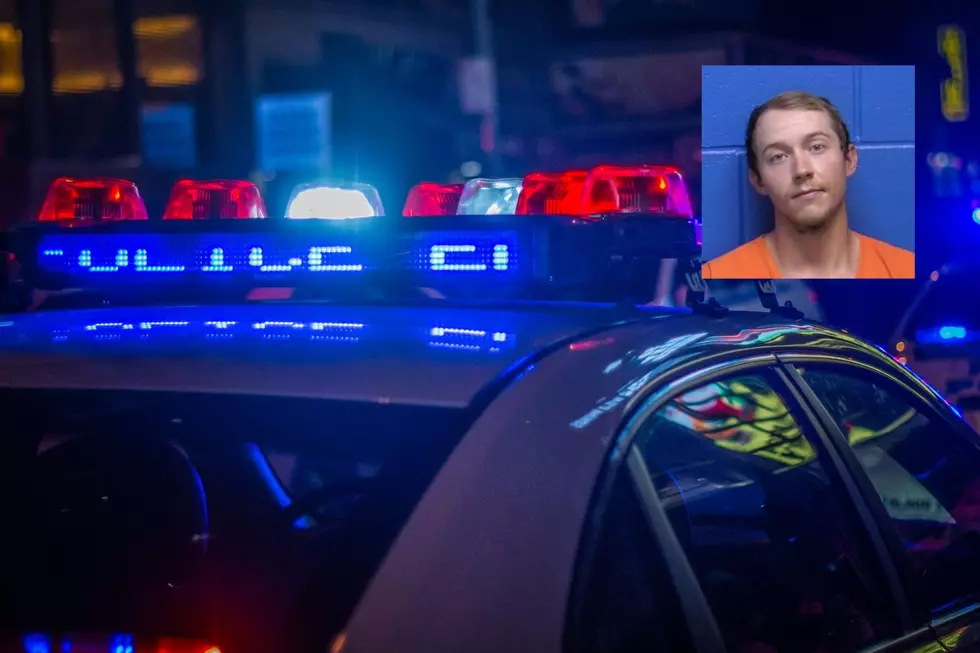 Missoula Man Threatens People With a Handgun at a Downtown Bar
Photo by Michael Förtsch on Unsplash; Mug Shot: Missoula Jail
Missoula, MT (KGVO-AM News) - On October 15, 2022, at approximately 12:20 a.m., several Missoula Police Department officers were dispatched to a report of a male with a firearm pointing it at patrons in a local bar. Police Public Information Officer Lydia Arnold picks up the story. 
"Officers arrived on the scene and patrons at the bar pointed out the suspect male, 21-year-old Damon Dufresne," Arnold said. "Officers advised Dufresne he was under arrest and started to physically take custody of Dufresne. Dufresne began reaching for his waistband. Officer advised Dufresne to quit reaching, but Dufresne did not listen to officer's commands. Officers were concerned due to the safety nature and the report of a handgun being involved."  
After a short struggle with Dufresne, officers took control of him and removed a loaded handgun from his waistband. According to court documents, the officer took the magazine out of the Glock 30 .45 caliber handgun and cleared the chamber. The magazine was loaded with .45 caliber hollow point bullets. 
"Dufresne was taken into custody and placed in the back of a patrol car," Arnold said. "Dufresne was read his Miranda warning. Dufresne waived his warning and provided a statement to officers. Officers observed indicators of impairment. Dufresne agreed to provide a breath test, which indicated an alcohol concentration almost three times the legal limit." 
Dufresne provided a sample of 0.223 BAC. While all that was taking place, additional officers arrived and spoke to witnesses and victims. 
"The victims told officers they were dancing at the local bar downtown when one of them brushed up against Dufresne," Arnold said. "This angered Dufresne. Dufresne lifted his shirt and revealed the handgun. All four victims involved attempted to disengage and left the establishment. Dufresne followed them outside and re-engaged two of the victims. When the two victims tried to disengage from Dufresne a second time, Dufresne showed his handgun in the waistband." 
One victim said a woman who appeared to be with Dufresne attempted to calm him down but that it did not work. 
"The two victims met up with the other two and Dufresne once again re-engaged, calling them names," Arnold said. "This time Dufresne took the handgun out of the waistband and pointed the barrel of the gun down towards the ground. One victim reported that while these engagements took place, Dufresne would make statements like 'are you trying to get shot and do you want to die?', with some profanities mixed in with the statements. This case is still under investigation with the Missoula Police Department Detective Division." 
Dufresne is currently being charged with felony assault with a weapon, felony criminal endangerment, carrying a concealed weapon while under the influence, and resisting arrest. 
The information in this article was obtained from sources that are publicly viewable.
20 Impressive Features at the New and Improved Missoula Airport
Missoula's new airport will include large windows for loved ones to watch planes depart and arrive, and the only escalator on this side of Montana! Plus, a keggerator system for the Coldsmoke Tavern.
14 Destinations to Visit With Direct Flights From Missoula
Here's a list of places to visit (and things to do while you're there) with nonstop flights out of the Missoula Montana Airport.
More From Newstalk KGVO 1290 AM & 98.3 FM