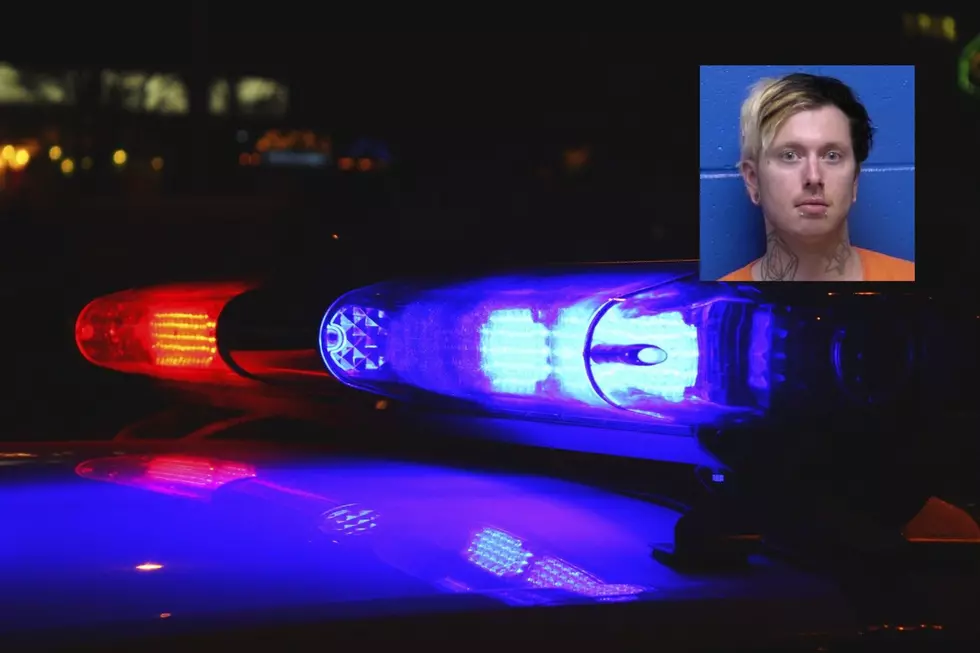 Missoula Man Assaults Girlfriend, Gets Caught With Cocaine
File photo: Alex_Schmidt, Getty Stock/Think Stock; Mug Shot: Missoula Jail
On August 17, 2022, a Missoula Police Department officer responded to Stoddard Street for a reported disturbance involving one person reportedly taking a door off the hinges and striking his partner with it. While responding, the officer learned the male suspect party had left the residence. Police Public Information Officer Lydia Arnold explains. 
"Officers contacted the victim and observed injuries to the victim as well as indicators of where the disturbance took place since they were able to observe broken property," Arnold said. "During the investigation, suspect male Braylon Bowen arrived back at the residence and had contact with officers." 
The victim advised that she and Bowen, who she is in a relationship with, were having a verbal argument earlier in the evening. The victim stated that due to the increasing tension of the argument, she left the living room where Bowen was on the couch.  
The victim stated that she went to the bedroom and closed the door. Once inside the bedroom, she was hit with the door as Bowen pushed it open. The victim advised that Bowen then dislodged the entire door from the hinges and struck her with it. 
Bowen was ultimately placed under arrest and transported to the Missoula County Detention Center. 
"Bowen was taken into custody based on the observations made during the preliminary investigation," Arnold said. "A substance suspected of being cocaine was located on Bowen. This case is still under investigation with the Missoula Police Department Detective Division." 
During the booking process, staff located a baggie in Bowen's wallet containing a substance that tested presumptive positive for cocaine. Bowen is currently being charged with felony criminal possession of dangerous drugs and partner or family member assault second offense. 
The information in the article was obtained from sources that are publicly viewable.
10 Incredibly Boring Towns To Avoid in Montana
Not every town or city in Montana is as glamorous as you might expect. So we compiled a list of the most boring towns you should avoid while vacationing or traveling around Montana.
10 Best Steakhouses in Montana
If you live in Montana, you have to love a good steak dinner now and then. Luckily, here in Montana, we have steakhouses that spread far and wide throughout the state. If you are traveling through Montana or vacationing around the state, give one of these places a try.
Get to Know Missoula A to Z
All about Missoula, Montana.
More From Newstalk KGVO 1290 AM & 98.3 FM