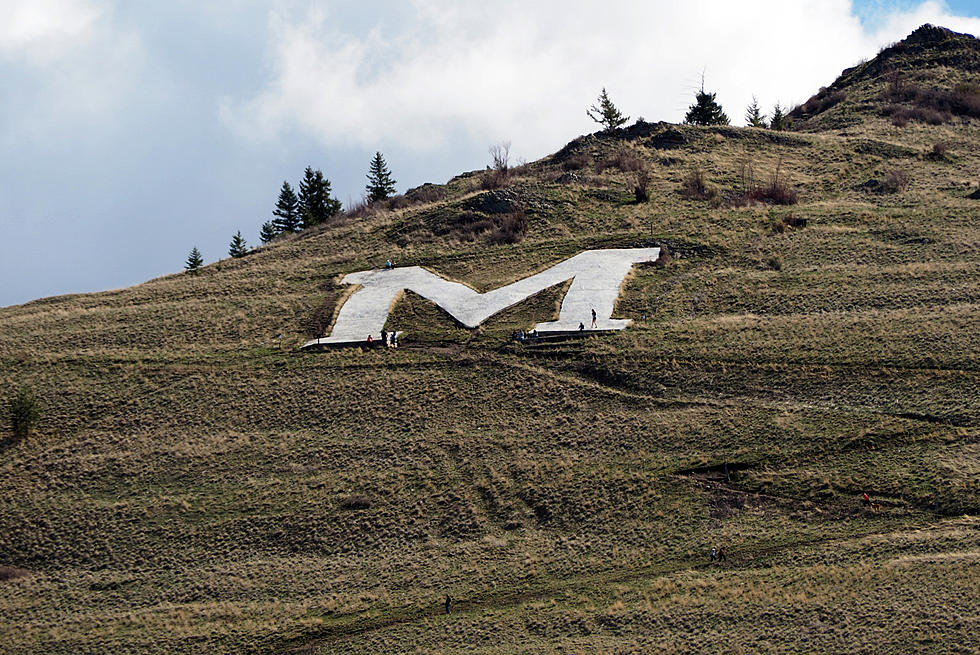 Producer Says Missoula Can Be the Hollywood of the Mountain West
Credit: Tan Curtis
Missoula, MT (KGVO-AM News) - Emmy-nominated film producer Paul Epstein honestly believes that Missoula can become the Hollywood of the Mountain West.
KGVO News spoke to Epstein on Wednesday while he was busy creating a new episode of 'Into the Wild Frontier', now in its third season on the INSP network, who said Missoula has all the ingredients to be a real force in film production.
"I was hired by the local production company called Warm Springs Productions that does quite a bit of TV and they're based in Missoula," began Epstein. "I believe they have a satellite office in Manhattan, Montana, and for season one back in 202 I was hired on to become the executive producer and director of the show because that company had set up the show with the INSP network. And so soon after coming to Montana, I realized that it was the perfect place to shoot a documentary series about the early age of America's westward expansion."
Epstein says Missoula has Amazing Potential for Movies and TV Productions
Epstein laid out the reasons why Missoula could actually become 'the Hollywood of the Mountain West'.
"I think Missoula could become a Hollywood of the Mountain West for a couple of reasons," he said. "First and foremost, it's actually a good staging point and a good city and a good urban area to host a production. There's an international airport. There's a friendly and bustling downtown as local Missoulians already know. There are plenty of places to get the kinds of supplies and equipment a TV show would need, and there is a small but very professional production crew base in Missoula or close enough that they consider themselves local."
The Mountains and Rivers of Western Montana are a Great Draw for Filmmakers
Epstein said within a few miles of Missoula there are a plethora of locales where different films could be produced.
"You have the Bitterroot Mountains, you have the Sapphire Mountains, just a little bit up to the north on the Flathead Reservation you have the Mission Mountains," he said. "All of the river valleys that converge here like the Bitterroot, Blackfoot, and the Clark Fork, you know, they just create these extraordinary western landscapes, backgrounds, and environments in which you could shoot almost any western TV show or western movie that you could think of."
Epstein said Community Leaders should begin a Concerted PR Campaign
Epstein even had some helpful advice for city and county officials to help them get more film production projects for the Missoula area.
"There could be a concerted PR (Public Relations) campaign or a business outreach campaign to highlight the things that I'm talking about," he said. That might include the fact that you can film here and get unspoiled natural landscapes and beautiful American Rocky Mountain Western locations, but well within easy drive of a fully functioning urban center."
Epstein said he will always consider Missoula an exceptional place to film and produce movies and TV shows.
"Shooting in Montana and shooting in Missoula is a great opportunity because there are just lots and lots of opportunities to do things that are easier here than they are to do in other places," he said. "It's a bit of an undiscovered gem when it comes to TV and film production besides the big show Yellowstone, which, of course, was a smash hit, and it could only partly be because the show is about Montana in Montana. That's the message I would try to get out to anybody in the larger industry that's listening, and I would say to the people of Missoula, that you've got a beautiful city and I love coming here and I hope we get to do more shows here."
Epstein said the Yellowstone series is an excellent start in what could be a burgeoning film production hub in Missoula.
LOOK: Where people in Montana are moving to most
Sta



cker
compiled a list of states where people from Montana are moving to the most using data from the U.S. Census Bureau.
More From Newstalk KGVO 1290 AM & 98.3 FM