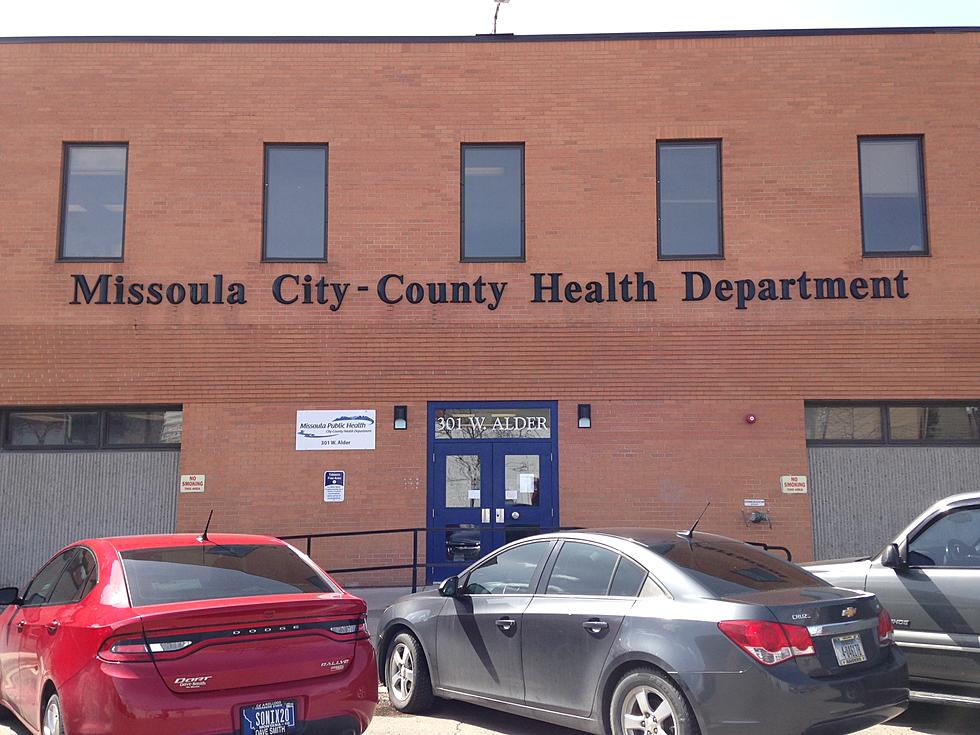 Missoula Health Department says to Start Wearing Upgraded Masks
photo by Peter Christian
The Missoula City County Health Department is now strongly encouraging all residents to start wearing masks when indoors, and to upgrade the kinds of masks worn by adults and children.
Director D'Shane Barnett spoke to KGVO News on Thursday morning.
"We all feel like we're done with COVID, but COVID is definitely not done with us," said Barnett. "This new strain of Omicron is significantly more transmissible, and what that means is that when someone contracts this strain, they have a much higher viral load. So if they're coughing or honestly even if they're just talking, and they're expelling droplets and aerosols, each individual droplet and aerosol is now going to have more concentration of the virus than it would have with Delta or any of the previous strains."
Barnett said regular cloth masks simply will not contain the Omicron virus droplets.
"One of the best things we can do is to use high quality masks such as N95 and KN95. What they're going to do is reduce the amount of droplet and aerosol transmission more than a cloth mask or even a surgical mask. For those N95 masks, depending on where you look they can be either pretty easy to find online, or there are a few stores here in Missoula who have them. If you really just have no access whatsoever to an N95 then the next best thing is to wear a surgical mask under a cloth mask."
Barnett said Missoulians are already aware of the proper methods of protecting against and also preventing the spread of the COVD virus.
"All of the health behaviors that we've learned over the last couple of years are still really important," he said. "Masking is absolutely one tool that we have in our belt but also remember social distancing. This is also bringing a lot of attention on air ventilation and filtration. That means getting your space to be as well ventilated as possible. Having a HEPA air filter, all of that is going to help pull the virus out of the air as much as possible."
Barnett said most of the adults in Missoula County have been fully vaccinated, but due to the timeline, children are behind in getting their vaccinations.
"As of Monday, what we're seeing is that our over 30 population is pretty highly vaccinated, or fully vaccinated," he said. "That 30 to 39 age group is at 72%," he said. "Our oldest residents, the 72 to 79 age group is at 90% and those who are 80 plus are at 85%. So that's great, but our kids have not had access to vaccines for as long. So in our five to 11 age group, only 23% are fully vaccinated."
The press release from the health department states that 'businesses can remind patrons that wearing a mask is the best choice for the safety of themselves and others'.
KEEP READING: See 25 natural ways to boost your immune system
Here are some tips for self-care during the pandemic:
KEEP READING: 15 Natural Ways to Improve Your Sleep
More From Newstalk KGVO 1290 AM & 98.3 FM