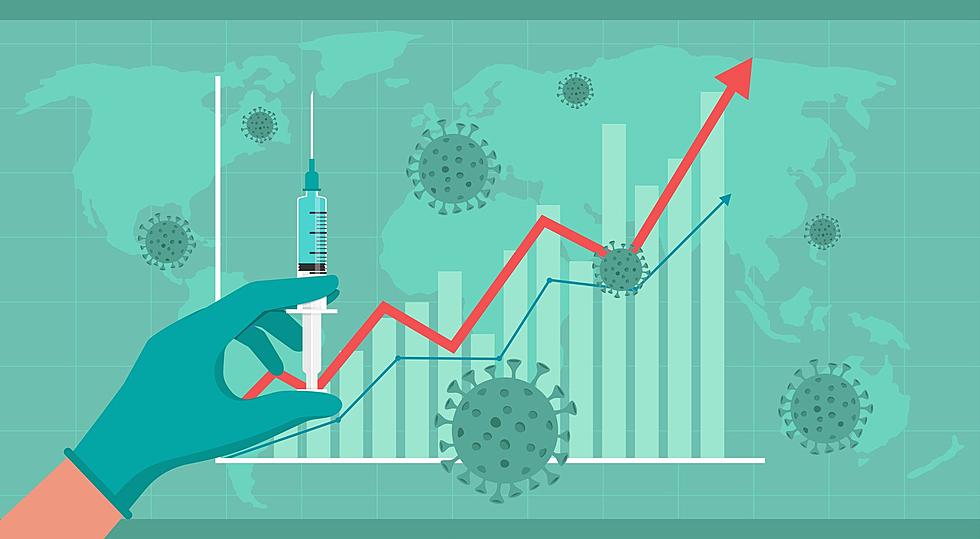 Health Department – Omicron Cases Blowing Delta out of the Water
ST.art
In a conversation with Missoula City County Health Department Director D'Shane Barnett late Tuesday afternoon, he said that the new Omicron variant is literally 'blowing Delta out of the water' in Missoula's COVID case numbers.
"In the past week, we've had just over 1,000 new cases of COVID here in Missoula, and the case numbers right now are just outpacing Delta significantly," said Barnett. "When it comes to just looking at case numbers, Delta and Omicron, that's apples and oranges. It's not even the same thing. Omicron is blowing Delta out of the water in terms of case numbers."
Barnett said despite the high infection numbers, the health department's focus has to be on the most severe cases that might require hospitalization.
"At the health department unfortunately what we're having to do is really turn and focus on severity, and trying to figure out what this like looks like as far as making people severely ill and then making sure that we are able to provide information and support to those individuals who do test positive," he said.
Barnett explained why the health department has had to temporarily suspend contact tracing.
"What we're really focusing on right now is preventing severe COVID illness and preventing individuals from going into hospital and protecting the capacity of our hospitals," he said.  "Unfortunately, that has to be our main focus right now. As far as contact tracing and talking to individuals who are close contacts goes, we will start that up in a few weeks or so after this spike. That's after we've got the workforce capacity as case numbers are coming down. So contact tracing isn't gone forever, it's just gone for right now."
Barnett acknowledged the fact that some are saying if fully vaccinated and boosted people are still becoming 'breakthrough' patients, then why get vaccinated at all? Barnett countered that mindset.
"We absolutely still see these vaccines adding protection," he said. "Unfortunately with Omicron, the protection isn't as much against testing positive as it is against developing severe COVID illness. For instance, last week we had a day where we had 20 COVID patients in the hospital and 16 were not vaccinated. The four who were vaccinated were all over the age of 70."
Barnett said those who are close contacts can visit the Health Department's website or the CDC website to determine the correct steps.
10 Fun Things to Do This Month in Missoula
Now that the holidays are behind us, here are some fun events to look forward to in January of 2022 in Missoula!
KEEP READING: See 25 natural ways to boost your immune system
Goosebumps and other bodily reactions, explained
More From Newstalk KGVO 1290 AM & 98.3 FM