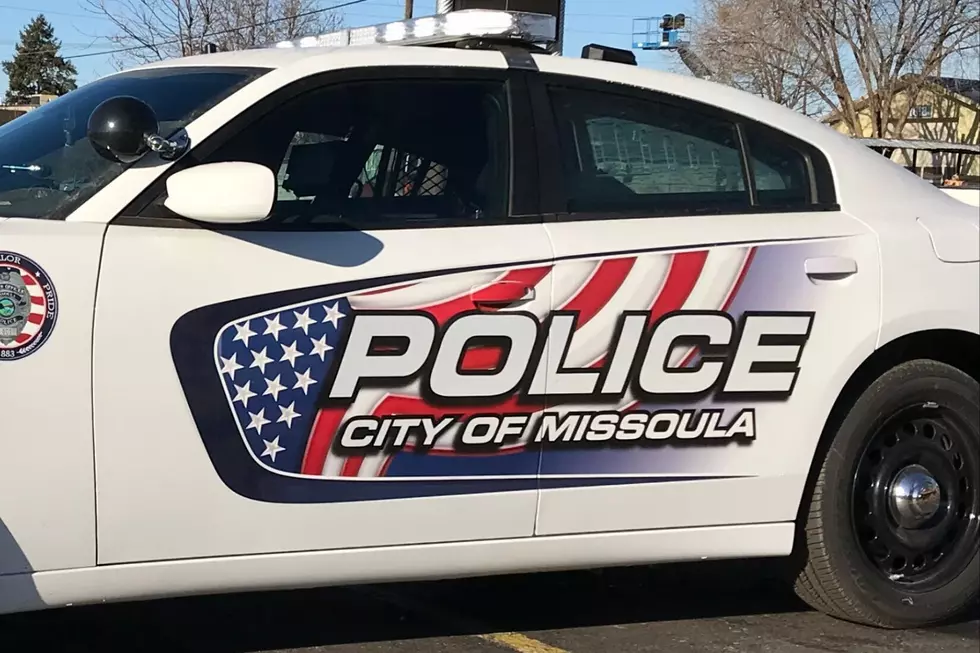 Man With Warrants Gets Caught With Meth and Fentanyl in Missoula
Credit: Missoula Police Department
Missoula, MT (KGVO-AM News) - On October 15, 2022, at approximately 4:43 p.m., a Missoula Police Department officer responded to the area of Strand Avenue and S. Russell Street. US Marshals were attempting to apprehend Michael Charlo on over $80,000 in outstanding warrants and had set up a ruse wherein Charlo believed he had a job offer at that location. 
Charlo arrived at the parking lot in a silver Honda Ridgeline driven by another male. Upon arriving on the scene, the MPD officer assisted in taking Charlo into custody. Police Public Information Officer Lydia Arnold explains.
"The Missoula Police Department assisted the US Marshals in taking Michael Charlo into custody on an outstanding warrant," Arnold said. "During the search incident to arrest, officers located a substance that tested presumptive positive for methamphetamine. Blue pills were also located on Charlo. These pills are suspected of being fentanyl. This case is still under investigation by the Missoula Police Department Detective Division."  
The MPD officer conducted a search incident to arrest after Charlo was placed into handcuffs and discovered two plastic containers on Charlo's person. One container had a white crystal-like substance consistent with methamphetamine, and the other container had 15 blue pills consistent with fentanyl.  
After Charlo was transported to the Missoula County Detention Center, the MPD officer analyzed the seized substances. The white crystal-like substance was tested with a NIK Presumptive Drug Test, which resulted in a positive test for methamphetamine and was then logged as evidence. The 15 blue pills were also logged as evidence. 
Charlo is currently being charged with felony criminal possession of dangerous drugs. 
The information in this article was obtained from sources that are publicly viewable.
24 Closed Missoula Businesses We Wish We Could Bring Back
We asked Missoulians which of their favorite businesses that have closed down would they like to see make a triumphant return. Here's what they came up with.
24 Missoula Businesses That Have Closed in the Last Two Years
A large amount of Missoula businesses have closed over the last couple of years for a variety of different reasons. Retirement, COVID-19, changes in ownership.....here's a list of 24 businesses that we've lost.
More From Newstalk KGVO 1290 AM & 98.3 FM