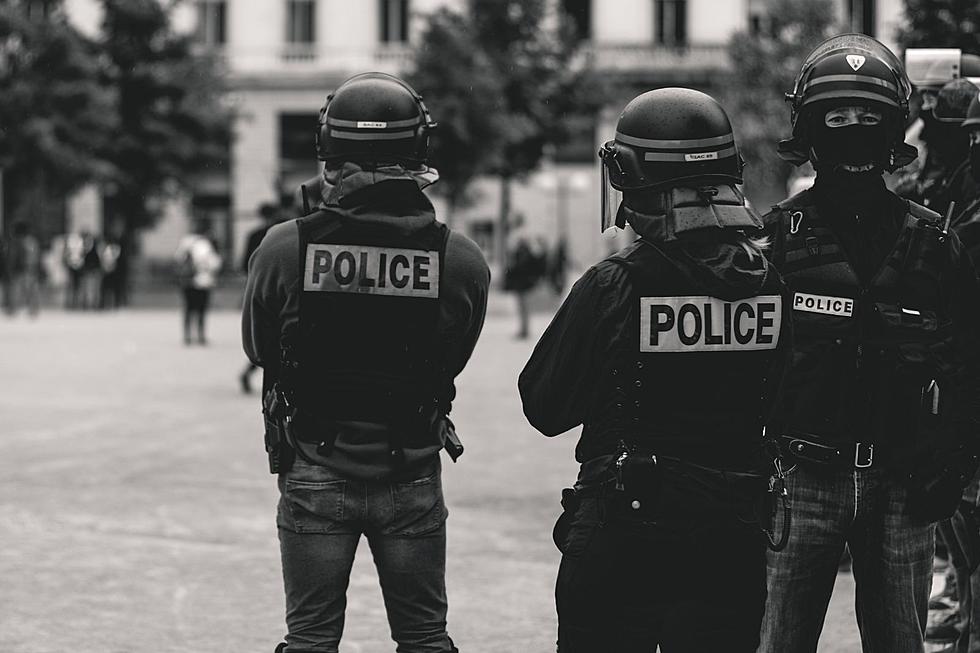 Law Enforcement Press Montana Legislature for More Funding
Photo by ev on Unsplash
Missoula, MT (KGVO-AM News) - At a press conference in Helena on Wednesday, Governor Greg Gianforte, flanked by Attorney General Austin Knudsen, Montana Highway Patrol Commander Steve Lavin, and Montana Department of Justice Investigations Bureau Chief Lee Johnson, made a last-ditch appeal to the legislature to provide the full funding he asked for before the session began.
Gianforte again pushed the sheer numbers involving drug crime in Montana, and the need for more law enforcement.
The Legislature Still has not Fully Funded Gianforte's Law Enforcement Requests
"Three times the amount of fentanyl was seized in 2022 compared to 2021," began Gianforte. There has been nearly an 11,000 percent increase in fentanyl seizures by anti-Drug Task Forces since 2019. The fentanyl crisis is a direct consequence of our nation's insecure southern border. President Biden and members of Congress must secure our southern border now for the safety of our communities because our families and our people depend on it."
Attorney General Knudsen echoed that sentiment as he took Gianforte's place at the podium.
"Our anti-Drug Task Forces just at the state of Montana, have seized nearly 11,000 percent more fentanyl this year than we did in 2019," said Knudsen. "That is a staggering increase and it shows us what the cartels are pushing and where the market is in Montana. And again, we know where this is coming from. Our opioid-related deaths, drug overdoses, and emergency calls for opioid overdoses in the state are also on the rise and at record levels."
The Attorney General, the Highway Patrol, and DCI all Appealed for More Funding
Colonel Steve Lavin also appealed to the legislature for more funding to put extra MHP troopers and investigators on the job.
"The great state of Montana is still the last best place, however, we are seeing change," said Colonel Lavin. "Our state's population is rapidly increasing and tourism remains very, very high. It has never been more important to increase the number of troopers that help keep our state safe. We're hopeful that this increase in personnel will not only help combat this rise in violent crime, and drug trafficking, but will help our law enforcement partners and keep our citizens safe."
Time is Running out as the Session will Adjourn on May 10
Chief Johnson appealed to the legislature to provide more officers on the road and on the ground to stem the tide of crime and the growing number of officer-involved shootings, with several law enforcement personnel being seriously wounded.
"Right now we are in a crisis of responding from crime scene to crime scene," said Johnson. "We've already had nine officer-involved shootings this year. If you look at a ten-year snapshot of officer-involved shootings, we've increased in comparison to other time periods by over 300 percent. In 2012, we had three of them. In 2021, we had 25 across the state. We're dealing with this crisis. Our officers are doing everything they can to apprehend subjects, often violent subjects, and as you all know, three of our officers have been critically injured in those incidents this year."
The legislature will adjourn on May 10.
PHOTOS: Luxurious Historic Wilma Penthouse for Sale in Missoula, Montana
If you've ever wondered what the penthouse on the fourth floor of the Historic Wilma Theater looks like, here's a peek inside.
15 Montana T-Shirts to Wear and Show Your Montana Pride
Whether you're looking for humor or a great design, wearing t-shirts that celebrate Montana is a surefire way to show your love for the state.
More From Newstalk KGVO 1290 AM & 98.3 FM