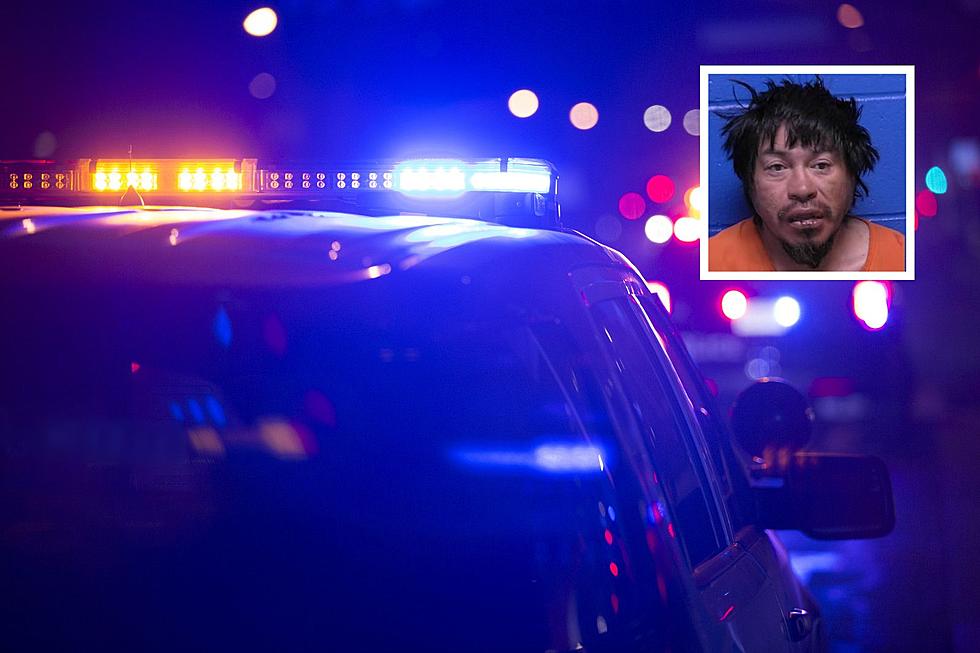 Man Tries to Steal From Missoula Business Despite Being Trespassed
File photo: MattGush, Getty Stock/Think Stock; Mug Shot: Missoula Jail
Missoula, MT (KGVO-AM News) - On August 20, 2023, a Missoula Police Department officer was dispatched to Walmart on Highway 93 for the report of a male trespassing onto the property. The male was later identified as 40-year-old Ambrose Seminole. The Asset Protection Investigator said Seminole was observed inside the business after being previously trespassed. 
The officer was brought to the men's restroom which is in the back of the business. While speaking with the investigator, Seminole walked out of the restroom and was told to take off his backpack. While speaking with Seminole, the officer observed that he was wearing a new jacket with the tag still on it. 
After removing Seminole's backpack and the jacket he had on, he was escorted to the Loss Prevention Office for further investigation. The investigator provided the officer with a document stating Seminole was trespassed on January 19, 2023. The investigator also gave the officer documentation of incidents where Seminole has committed the offense of theft or trespassing. According to court documents, there are a total of 14 documented events and totaled the amount of $734.26 of stolen items. 
Seminole admitted that he did not have any intentions of paying for the jacket. He also admitted to shoving a pair of socks in his pocket that he did not intend on purchasing. He also expressed that he understood he had previously been trespassed from Walmart. 
Seminole was placed under arrest and transported to the Missoula County Detention Facility. He is currently being charged with felony burglary. On August 21, 2023, Seminole made his initial appearance in Missoula Justice Court and his bond was set at $1,000. 
Seminole has also been trespassed from Albertsons in Missoula. On April 14, 2023, Seminole was arrested for felony burglary after he stole two rotisserie chickens and a meatloaf. 
The information in this article was obtained from sources that are publicly viewable.
24 Closed Missoula Businesses We Wish We Could Bring Back
We asked Missoulians which of their favorite businesses that have closed down would they like to see make a triumphant return. Here's what they came up with.
More From Newstalk KGVO 1290 AM & 98.3 FM