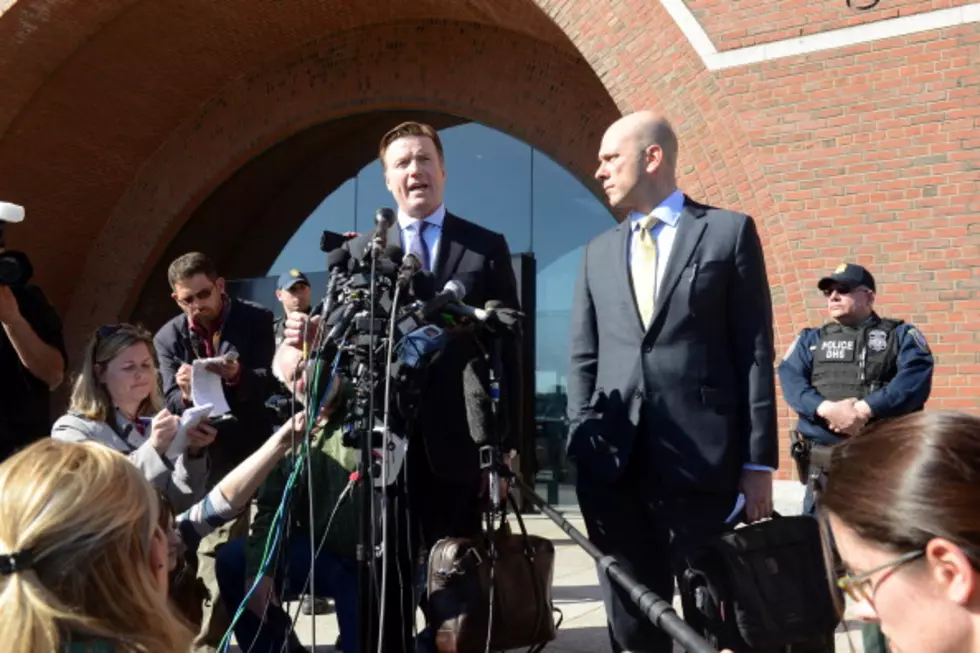 Dzhokhar Tsarnaev Convicted in Boston Marathon Bombing
Photo by Darren McCollester/Getty Images
Dzhokhar Tsarnaev has been convicted in the 2013 bombing of the Boston Marathon.
A federal jury found Tsarnaev guilty Wednesday in the 2013 terror attack that killed three people and wounded more than 260. He kept his hands folded in front of him and looked down at the defense table as the guilty verdicts were read.
Tsarnaev was found guilty on all 30 counts, including 17 with possible death penalty.
The jury will now decide whether the 21-year-old former college student should be sentenced to death or receive life in prison.
Tsarnaev's conviction was widely expected, given his lawyer's startling admission during opening statements that he took part in the bombing. But the lawyer also argued that Tsarnaev's older brother, Tamerlan, masterminded the attack and enlisted his then-19-year-old brother to help.
Prosecutors portrayed the brothers as full partners in a plan to retaliate against the U.S. for its wars in Muslim countries.
More From Newstalk KGVO 1290 AM & 98.3 FM