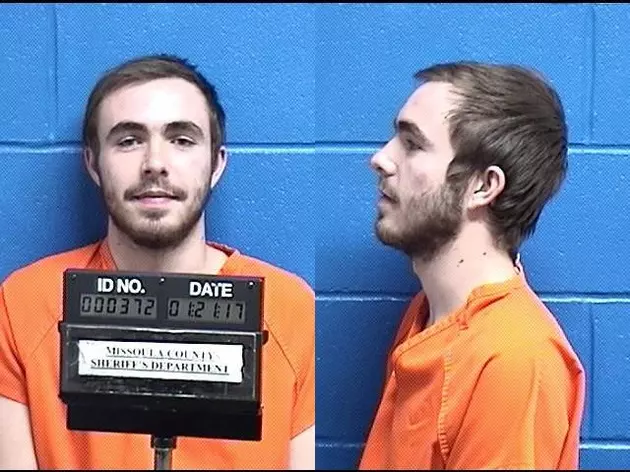 $20,000 Bond For Man Charged With Knife Assault
Cameron Ward
20 year-old Cameron Ward is in the Missoula County Jail for allegedly attacking another man with a knife.
Deputy Missoula County Attorney Amber Henning asked Judge Marie Anderson for $20,000 bail.
"The defendant is alleged to have pulled a 12-inch folding knife on a man in the parking lot of Cash One Pawn, and having swung at the victim several times," Henning said. "The defendant was also carrying a can of Steel Reserve and smelled of alcohol."
Henning outlined Ward's criminal history as a continued argument for high bail.
"The defendant has a conviction for malicious mischief out of Washington and has a warrant out of Arizona for failure to appear," she said. "He was attempting to travel back to Arizona at the time of this offense, and presents a flight risk, as well as being a danger to the community."
Judge Anderson agreed and set bail at $20,000. His next court appearance was set for February 6.
More From Newstalk KGVO 1290 AM & 98.3 FM