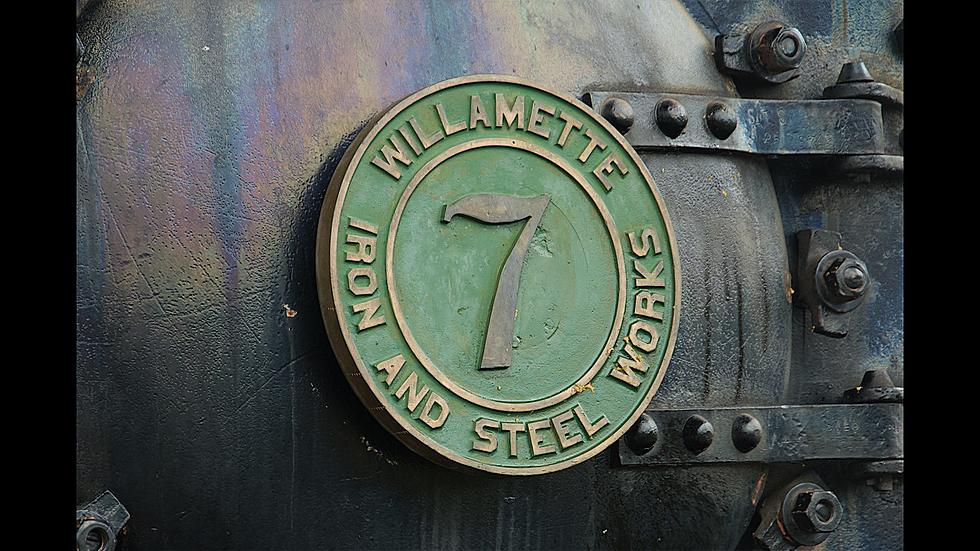 At 100 Years, A Missoula Legend Gets Her Facelift
Dennis Bragg photo
She's 100 years old and is actually in the best shape in decades.
And if you'd like to help with her ongoing facelift in Missoula, you're more than welcome.
If hard-working volunteers can get enough help, and secure the funding, this centenarian loved by all ages could easily make it to her 200th birthday.
We're talking of course about "Engine #7", the extremely rare locomotive that's been a fixture at the Historical Museum at Fort Missoula since the 1980s. It's rare because only a handful of the "Willamette" locomotives that were built in Portland, Oregon for Northwest logging operations have survived out of the 33 that were manufactured. And Engine #7 is the oldest. 
The Willamette was a "geared locomotive", using a variation of the Shay design after Shay's patents had expired in the 1920s. The gear design was seen as superior for logging operations because the enclosed mechanism was better for the woods, plus the engines were stronger and more specialized than a standard locomotive.
"#7" is one of only six Willamette engines that have survived
During the HMFM Fall Harvest Fest Sunday, museum staff and the team working on the restoration served up birthday cake to make the 100th anniversary of the engine. It was originally ordered by William Clark's Western Lumber Company of Milltown, and later owned by Anaconda Copper and Company. It was retired from active service in 1948, but fired up in the early 1950s for the movie "Timberjack".
Lead volunteer Larry Invold told the crowd Sunday it was an "awful movie", what he described as a "logging musical". But it does give fans a chance to see the engine in action.
You're invited to help
Ingold tells me the team did get back results from an ultrasound of the boiler, showing that it's actually in better shape than first believed. They've even located a company that may be able to help with those repairs.
But in the meantime, if you love trains, there's lots of additional volunteer work to do. If you'd like to get involved, there will be two more work parties this month, weather permitting, on October 14th and 28th, starting at 10 a.m.
Great Options for Used and Second Hand Stores in Missoula
Missoula Montana embraces sustainable shopping and there are many good options for finding used and secondhand goods in town.
Gallery Credit: Ashley
More From Newstalk KGVO 1290 AM & 98.3 FM