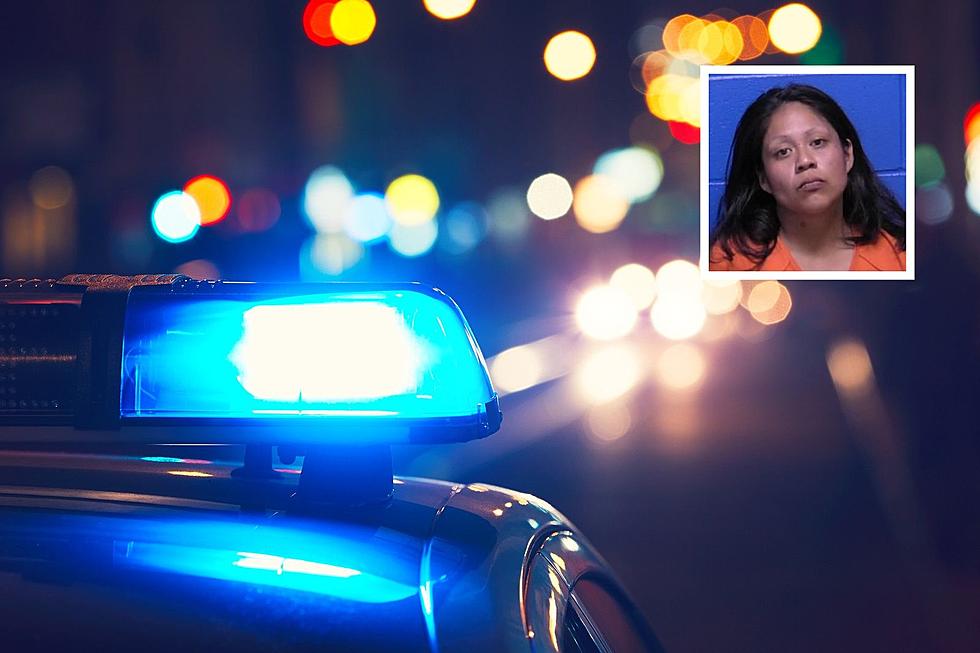 Woman With Warrants Gets Caught With Meth in Missoula
File Photo: Chalabala, Getty Stock/Think Stock: Mug Shot: Missoula Jail
Missoula, MT (KGVO-AM News) - On May 3, 2023, at approximately 3:52 p.m., a Missoula Police Department Officer was dispatched to the 1300 block of Toole Avenue for a report of a female trespassing at some apartments.
The female was later identified as 29-year-old Jaymie Wilder. The complainant said that Wilder was on the property, then walked off, and appeared to be under the influence. The complainant advised they would like Wilder to be trespassed from the property. 
While arriving on scene, the officer observed Wilder getting ready to cross the street. The officer contacted Wilder. The officer explained that she was trespassed from the apartments and asked her for her name. Wilder identified herself, but did not provide a driver's license. 
After providing dispatch with Wilder's information, he was told that Wilder had two local warrants for her arrest. The officer told Wilder that she was under arrest and placed her into handcuffs. Wilder was searched incident to arrest prior to being placed into a patrol vehicle without issue. 
The officer transported Wilder to the Missoula County Detention Facility where she was remanded on her two warrants. At the time of arrest, Wilder was in possession of a light purple backpack that upon her booking, was transported to the police department for safekeeping. The Missoula County Detention Facility did not accept Wilder's bag as part of their booking policy and procedure. 
According to court documents, the officer returned to the Missoula Police Department and conducted a routine inventory search of the backpack so it could be safely detained until Wilder's release from custody. During the inventory search, the officer located burnt tin foil, two pipes, and multiple pens that appeared modified with the suspicion being that they could be used for the inhalation of dangerous drugs.
In addition to these items, the officer located a small bag containing a white crystalline substance, that based on his training and experience, he suspected to be methamphetamine. The officer also located a syringe loaded with an unknown clear substance. 
As these items were placed into evidence, the officer conducted a TruNarc examination of the baggy of crystalline substance, which tested presumptively positive for methamphetamine. The officer took photographs of each of the items discovered in the backpack before seizing them and entering them into evidence pending transport to the Montana State Crime Lab for chemical analysis. 
Wilder is currently being charged with felony criminal possession of dangerous drugs and criminal possession of drug paraphernalia.  
The information in this article was obtained from sources that are publicly viewable.
Great Options for Used and Second Hand Stores in Missoula
Missoula Montana embraces sustainable shopping and there are many good options for finding used and secondhand goods in town.
Inside Look at the New TSOS Shelters
The Temporary Safe Outdoor Space new hard-sided shelter facility officially opened on Thursday, January 5. The TSOS is just off West Broadway near the new Trinity affordable housing complex.
More From Newstalk KGVO 1290 AM & 98.3 FM