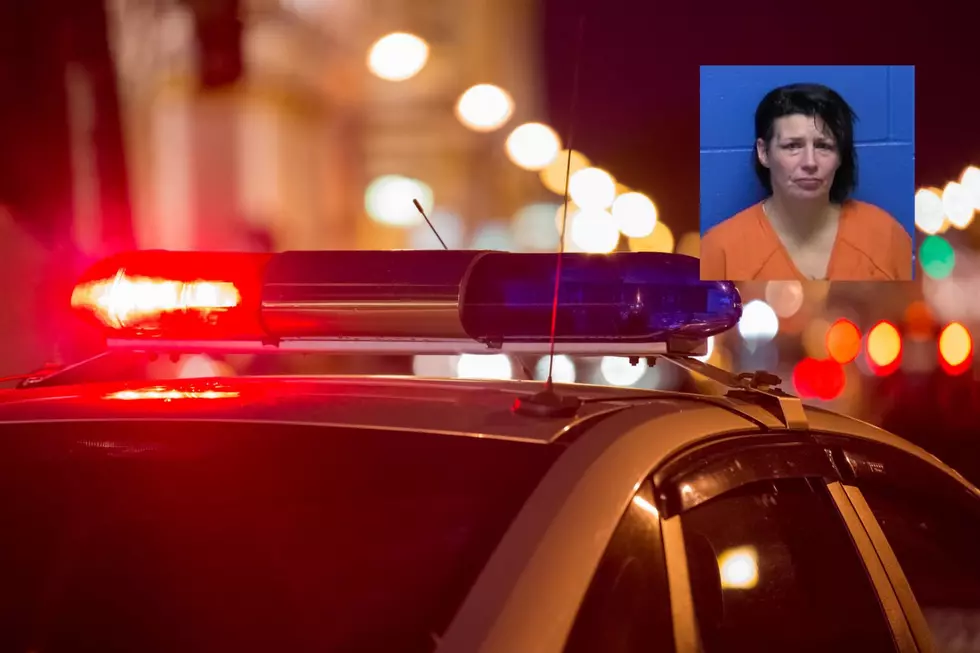 Woman Refuses to Leave Missoula Shelter, Kicks Officer
File photo: artolympic, Getty Stock/Think Stock; Mug Shot: Missoula Jail
Missoula, MT (KGVO-AM News) - On November 16, 2022, Missoula Police Department officers were dispatched to the Johnson Street Emergency Shelter to remove a person from the premises.
An officer arrived on the scene and spoke to the employee who reported she wanted 45-year-old Kristina Busch removed for 24 hours due to Busch's erratic behavior. Police Public Information Officer Lydia Arnold picks up the story. 
"During the preliminary investigation, officers were advised by staff they only wanted Busch removed from the property," Arnold said. "Officers on the scene made contact with Busch after observing the behavior described by Johnson Street Shelter staff. Officers approached and told Busch the reason for the contact. The officers were met with profanity from Busch. During the contact, the officer explained numerous times that Busch just needed to leave." 
According to Arnold, officers were aware that Busch had an active appearance warrant to appear in court. After multiple attempts to have Busch gather her belongings and leave, the officer told Busch that she could leave on her own or that she would be taken to court on the warrant. Busch replied with more profanity. 
"Busch's behavior escalated and escalated within the shelter," Arnold said. "Officers advised Busch they were going to take her to appear on her appearance warrant. Busch became physically violent towards officers and made physical contact with officers, causing injury. Busch was arrested and transported to the Missoula County Detention Center." 
Court documents indicate Busch kicked an officer in the knee. While placing Busch in the patrol vehicle, she tried kicking the officer again and cursed some more. 
Busch is currently being charged with felony assault on a peace officer. On November 17, 2022, Busch made her initial appearance in Missoula Justice Court and her bail was set at $25,000. 
The information in this article was obtained from sources that are publicly viewable.
THANK YOU! Photos from the 2022 Guerrilla Turkey Drive in Missoula, Montana
Townsquare Media Missoula would like to extend our sincere gratitude to all the members of the community who made the 2022 Guerrilla Turkey Drive possible this year! A special thank you to our sponsors Decker Trucking, KPAX, and Missoula Electric Cooperative. It was a fantastic day of giving. 🦃💛
Missoula's Guerrilla Turkey Drive Through the Years
The Guerrilla Turkey Drive started at Z100 in Missoula, Montana in 1994. Every year since then we've been helping to feed families in Western Montana with the help of local food banks.
More From Newstalk KGVO 1290 AM & 98.3 FM