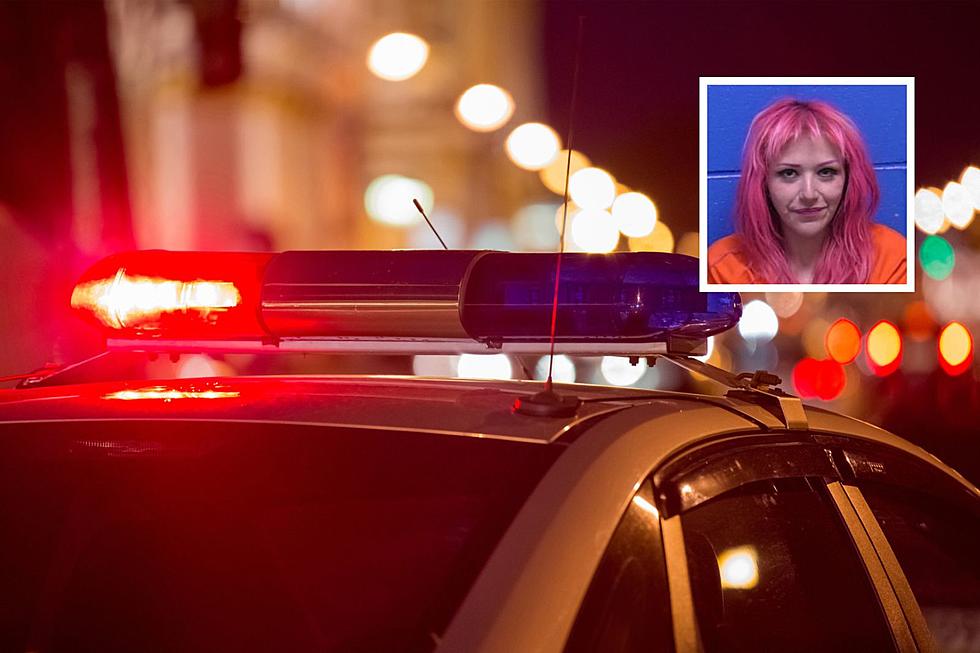 Woman on Probation Claims She Bought Meth at a Missoula Shelter
File photo: artolympic, Getty Stock/Think Stock; Mug Shot: Missoula Jail
On March 23rd, 2023, at approximately 10:40 p.m., dispatch was contacted by an employee of a local casino requesting a female be removed from the business. The employee reported that the female had been in the bathroom for approximately half an hour and had already been asked to leave but failed to do so. A Missoula Police Department officer responded and located the female still in the restroom.
Another officer arrived and the female was escorted outside. She was then identified as 25-year-old Catherine Field. While speaking with her, Field advised she was on probation. Court documents indicate she also admitted to using drugs in the last 24-hours. Due to the totality of the circumstances, on-call Probation was notified of the situation. Probation requested a search of her person.  
Without asking, Field admitted she was in possession of methamphetamine. An officer notified Field of her Miranda Rights and she provided a statement. Field advised the methamphetamine was in her jacket pocket and that she had purchased it for approximately $50 earlier at the Johnson Street Warming Shelter.  
An officer subsequently located methamphetamine in her possessions and she was placed under arrest. A small amount of a white crystalline substance and a bulbous glass smoking pipe were located and seized as evidence. The white crystalline substance later tested as a presumptive positive for methamphetamine via NIK test. Court documents indicate Field was cooperative and cordial with law enforcement throughout the entire investigation. 
Field is currently being charged with felony Criminal Possession of Dangerous Drugs and Criminal Possession of Drug Paraphernalia. She was also remanded on a probation violation. On March 24, 2023, Field made her initial appearance in Missoula Justice Court and her bond was set at $25,000. 
The information in this article was obtained from sources that are publicly viewable.
Inside Look at the New TSOS Shelters
The Temporary Safe Outdoor Space new hard-sided shelter facility officially opened on Thursday, January 5. The TSOS is just off West Broadway near the new Trinity affordable housing complex.
Missoula Law Enforcement Officer of The Year Awards 2023
Exchange Club of Missoula Honors Brave Officers For Their Service
More From Newstalk KGVO 1290 AM & 98.3 FM