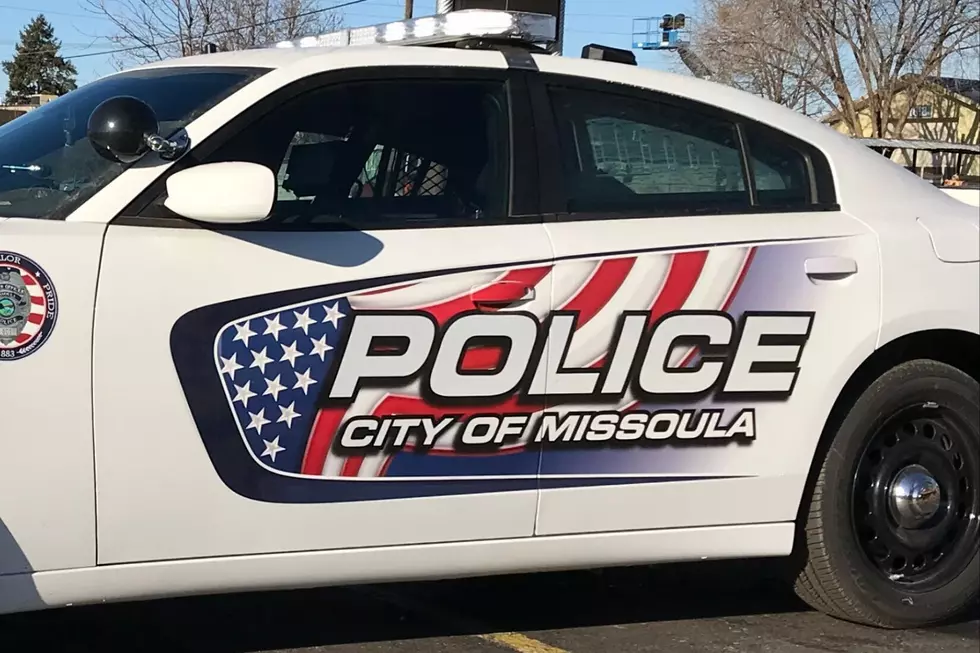 Woman Attacks Missoula Police Officer With a Knife
Credit: Missoula Police Department
Missoula, MT (KGVO-AM News) - On March 12, 2023, at about 7:30 a.m., Missoula Police Department Officers responded to a reported disturbance in the 1400 block of East Broadway. Police Public Information Officer Whitney Bennett explains.
"One of the involved parties was reportedly having a mental health-related episode," Bennett said. "The first responding Officer entered the residence and was directed to the back of the apartment. The Officer called out for the involved party, with no response. As the Officer entered a rear bedroom, the subject emerged from around the corner and assaulted the Officer with a knife."
According to Bennett, the Officer sustained non-life-threatening injuries after the knife made contact with the body-worn camera on his duty vest.
"The Officer sustained a cut on his hand from the knife in the process of subduing the subject," Bennett said. "During the brief struggle for the knife, another officer arrived on the scene to assist. The subject continued to kick officers and was eventually placed in a wrap restraint device used to control aggressive behavior. The initial responding Officer's quick reactions and restraint as well as assistance from the other responding officer, allowed for the subject to be taken into custody without injury."
Bennett said the responding officers later found that the initial complainant had also sustained injuries to her forearms prior to their arrival. The injuries allegedly had been sustained from an earlier altercation with the subject who had the knife.
The adult female who assaulted the officers is currently remanded at the Missoula County Detention Facility for multiple counts of assault with a weapon, pending County Attorney review.
Great Options for Used and Second Hand Stores in Missoula
Missoula Montana embraces sustainable shopping and there are many good options for finding used and secondhand goods in town.
11 Montana Bumper Stickers You'll Want to Put on Your Car
More From Newstalk KGVO 1290 AM & 98.3 FM