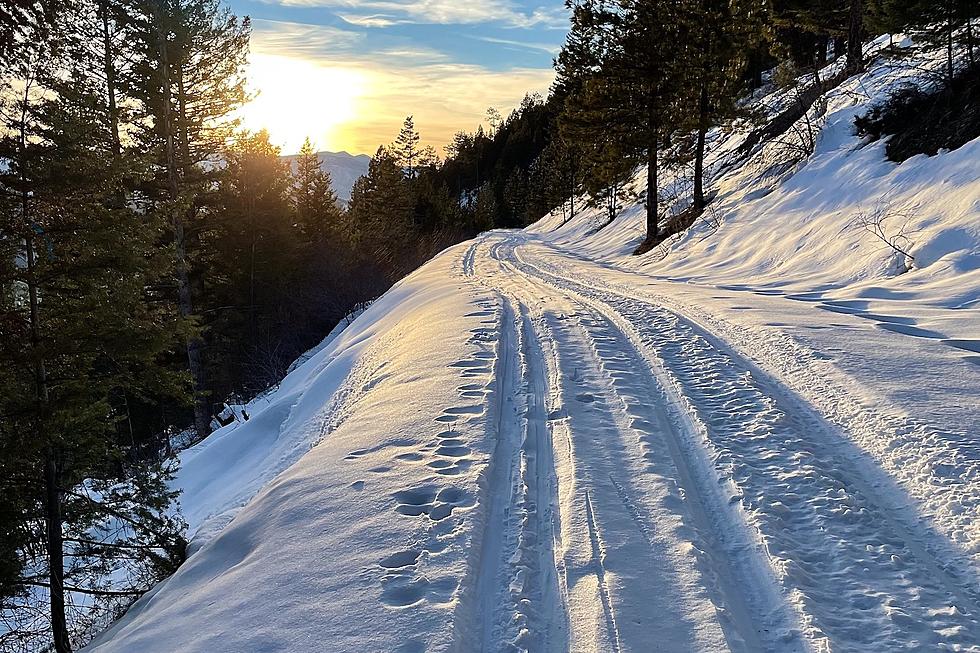 Wednesday is the Coldest Day of the Year in Missoula
Credit: Eric Warren
Welcome to the coldest morning of the year.
Bob Nester, Senior Meteorologist with the National Weather Service Office in Missoula told KGVO News at about 3:30 a.m. that Wednesday is officially the coldest morning of the winter.
"In Missoula right now, we are sitting at one degree below zero for our temperature," began Nester. "Our winds have subsided somewhat. It's still from the east about about 10 miles per hour giving us wind chills of -17 with an actual temperature of one below zero. Wind chills are still pretty cold across the state, with minus 27 to minus 30 degrees in Butte and minus 20 degrees in Kalispell."
Nester said the temperatures will continue to drop in the hours before and after sunrise.
"Temperatures are going to continue to decrease through sunrise," he said. "If these winds subside just a little bit then we should be able to reach five to nine degrees below zero range in Missoula. However, if the light winds we have right now persist it won't get quite so cold, however, it's still very cold."
Nester reiterated the fact of today's extreme cold temperature.
"Today will be the coldest morning of the week," he said. "However, it will remain cold throughout the week with low temperatures in the single digits or near zero degrees through Saturday morning across the state. Daytime temperatures just in the single digits today. They will climb up by the time we get to Thursday and Friday with highs in the 20's to near 30 by Saturday."
High temperatures will get to near 40 by Sunday into next week.
Fun Indoor Activities Around Missoula to Entertain Your Kids
Looking for some entertainment while the winter weather keeps the kids inside? Here are a few indoor activities around Missoula that will help pass the time.
WOW: Montana Artist Creates 'Squirrel Warriors'
Montana Artist Bob McEachern takes taxidermy to the next level with his series of squirrel sculptures, '
Squirrel Warriors
.'
How to Use the KGVO App and Helpful Features You Need to Discover
Download the KGVO App to access Talk Back On Demand, receive alerts with the latest news, and hear featured guests anywhere anytime.
More From Newstalk KGVO 1290 AM & 98.3 FM