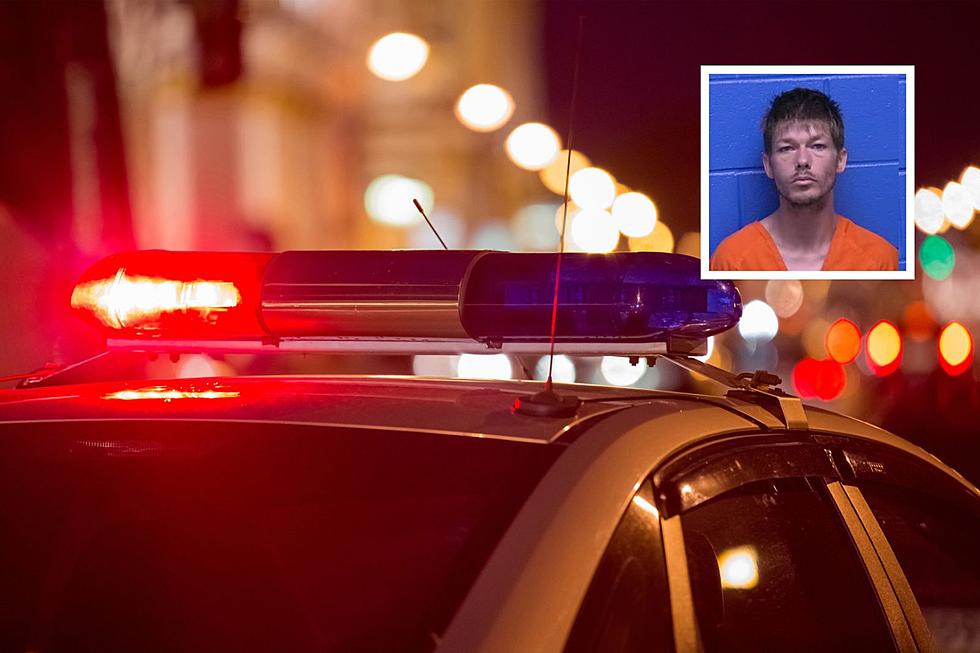 Wanted Man Gets Caught With Meth and Amphetamine in Missoula
File photo: artolympic, Getty Stock/Think Stock; Mug Shot: Missoula Jail
Missoula, MT (KGVO-AM News) - On August 6, 2023, a Missoula Police Department officer responded to the area of Cedar Street for reports of trespass. Upon arrival, the officer learned that several individuals were present at the property, were harassing the homeowner, and refusing to leave. The officer made contact with the individuals and trespassed them from the property.  
The officer spoke with a male who identified himself as Harley Glover. The officer ran a warrant check on Glover and found an active out-of-county warrant. The officer told Glover about the warrant, detained him, removed his backpack, and placed him under arrest. However, Glover refused consent to search his backpack.  
The officer transported Glover to the Missoula County Detention Facility, which would not accept the backpack. The officer then took Glover's backpack to the Missoula Police Department and conducted an inventory search.  
The officer discovered a lunch box inside the backpack which contained several used and unused hypodermic needles, several cellphones, a small wallet with a debit card, and a small piece of paper containing what appeared to be methamphetamine. The officer conducted a TruNarc analysis of the methamphetamine which yielded a presumptive positive result.  
The officer then ended his inventory search and applied for a search warrant, which was granted. The officer executed the search pursuant to the search warrant and discovered a work-style glove in the front zipper pocket of the backpack with one hypodermic needle containing 35 CC's of amphetamine. The officer conducted a TruNarc analysis of the amphetamine which yielded a presumptive positive result. 
Glover is currently being charged with two counts of felony criminal possession of dangerous drugs. On August 7, 2023, Glover made his initial appearance in Missoula Justice Court and his bond was set at $20,000. 
The information in this article was obtained from sources that are publicly viewable. 
LOOK: The 25 least expensive states to live in
More From Newstalk KGVO 1290 AM & 98.3 FM