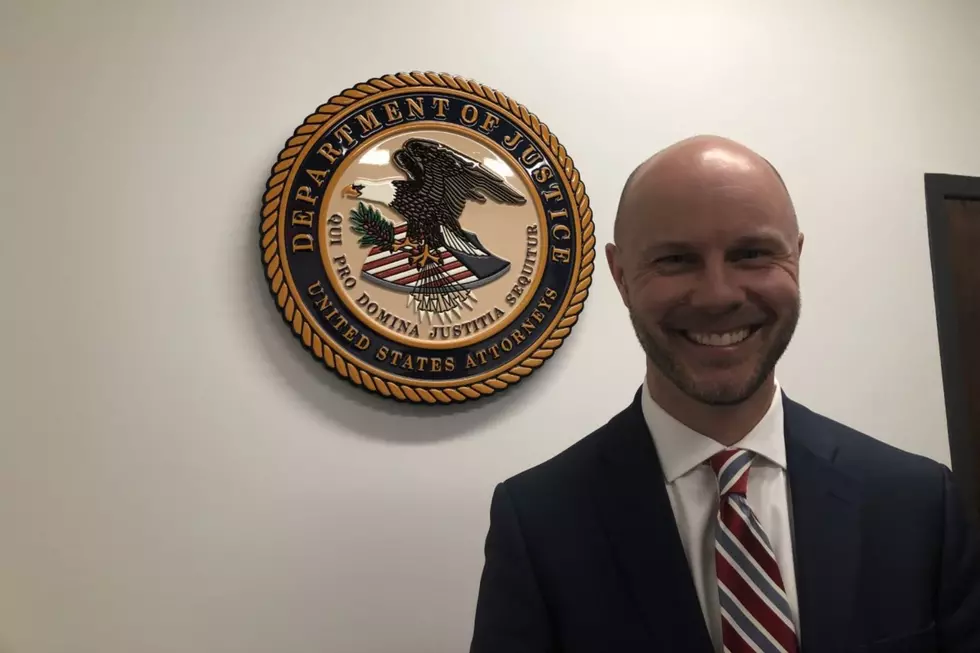 Pride Month Hosts United Against Hate Conference in Missoula
Credit: Peter Christian
Missoula, MT (KGVO-AM News) - June is Pride Month and the University of Montana law school hosted a conference last week featuring a host of speakers including law enforcement and state government officials.
KGVO spoke with the U.S. Attorney for the State of Montana Jesse Laslovich, who was a featured speaker as well as a panelist discussing the difference between a hate incident and a hate crime.
The Missoula Event was the Second During 'Pride Month'
"This was our second event," said Laslovich. "We did one in Billings with the topic of sacred houses of worship and then this one during the Missoula Pride festivities based on people's sexual orientation or their gender identities. It's for us to educate folks. We were at the law school and we appreciated the partnership of the University of Montana in hosting us."
Laslovich described the members of the panel that spoke and conducted the public discussion afterward.
Laslovich Described the Latest Hate Crime Incident that Occurred in Basin
"It was me on a panel along with one of our FBI agents who does this kind of work investigating hate crimes, including the case where the gentleman last week was sentenced to federal prison for firing multiple shots into a lesbian's home in Basin (Montana). We had a vice president from the University of Montana who was on the panel, a detective from the Missoula police department to talk about their issues that have come up, and the chief deputy Missoula County attorney was on the panel as well as someone from the Department of Housing and Urban Development."
Laslovich said one of his colleagues described the difference between a hate incident and a hate crime.
"There was someone in our office who is an assistant United States attorney who does civil rights work who presented on what a hate crime is how we get there versus a hate incident," he said. "Of course, all Americans are entitled to First Amendment protections. So that even though first amendment speech can be grounded in hate, that does not make it a hate crime. We were just walking folks through how at least at the federal level, we get involved in what we do, to distinguish between the two I think was really beneficial for the people in the room to hear."
The Difference Between a 'Hate Incident' and a 'Hate Crime'
Laslovich provided information about what to do if you witness a hate crime.
"The main message that I would just leave you and your listeners is that if people think that they have witnessed or are on the receiving end of a hate crime, even if there's doubt in their mind as to whether it's a hate incident or hate crime, they shouldn't hesitate to contact local law enforcement," he said. "They can get in touch with our federal partners who do these kinds of investigations and they will look into it and many times, of course, they're determined to be hate incidents and nothing can be done."
The District of Montana will be holding additional United Against Hate events in the coming months in communities across the state.
25 True Crime Locations: What Do They Look Like Today?
Below, find out where 25 of the most infamous crimes in history took place — and what the locations are used for today. (If they've been left standing.)
More From Newstalk KGVO 1290 AM & 98.3 FM