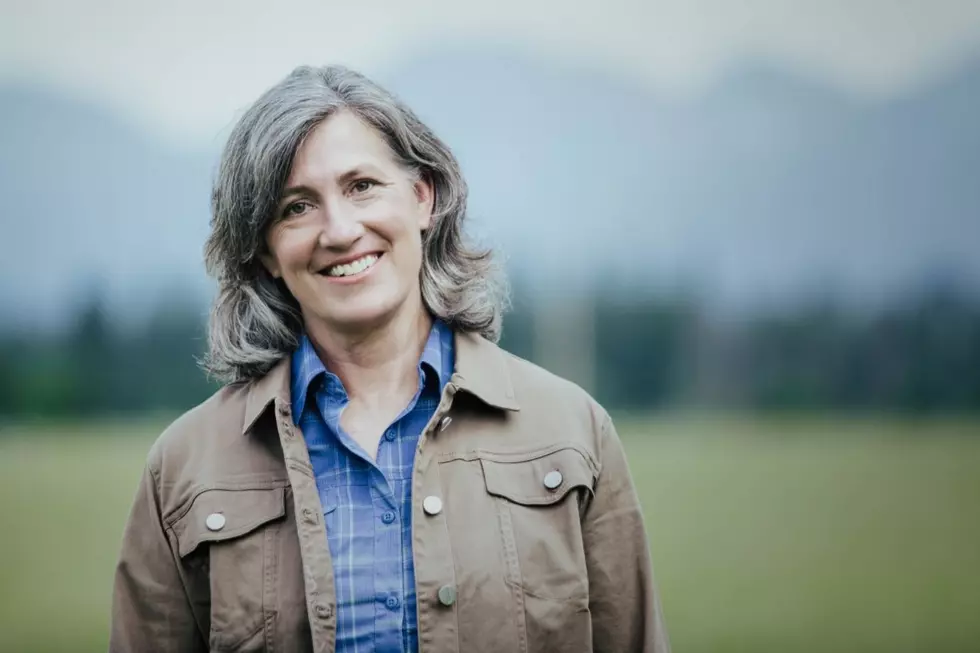 Tranel Says 73 Percent of Her Campaign Money Comes From Montanans
Credit: Monica Tranel
Missoula, MT (KGVO-AM News) - Folks with questions for Democratic Congressional candidate Monica Tranel kept the phone lines humming on Tuesday's KGVO Talk Back Show.
The first caller, referencing Tranel's work to bring Northwestern Energy to task about their plans to increase power bills, asked what she has done to keep energy prices down.
Tranel Referred to her Work with the Public Service Commission
"Every time you go to a hospital, it affects you," began Tranel. "Every time you go buy groceries or shopping or anywhere and use any facility gets power from Northwestern Energy, you are paying those increased rates. And just for a number, for the hospital in Missoula, their annual electric bill is a million dollars. So think about what a 25 percent rate increase is going to do to them and how that will get passed on to you."
Tranel Pointed out Merger Dangers
Another caller asked Tranel what she could do to forestall higher prices with so many large corporations gobbling up their competitors.
"Right now Krogers is trying to buy Albertsons," she said. "Those are the things that drive up your costs at the grocery store. Knowing where the money is, following it, and making sure that these corporate consolidations aren't hurting Montanans is what I've done my entire career. I've done it here on the ground in Montana. I know how to do it. I know how to follow the money and I'll do that for Montana and Congress."
Regarding political fundraising, Tranel claimed that the bulk of her donations come from Montanans, unlike those of her opponent Ryan Zinke.
"73 percent of my money comes from Montana and I'm really proud of that," she said. "In contrast 8 percent, that's eight, a single digit, of Ryan Zinke's money comes from Montana. Most of his money comes from our state's corporate PACs and if you see those ads and you're seeing those fliers that have my head on some Nancy Pelosi body or some crazy weird creepy puppet, or all of those of me working with Biden, which means they're all trying to make this national. Do you know who's paying for that? That is being paid for by Steve Daines' PAC."
Tranel Closed with an Appeal to Voters
Closing her hour on Talk Back, which was interrupted several times because of a loss of signal as she was driving to Butte, Tranel gave her closing pitch to voters.
"I'm from here," she said. "I'm for you and I will be my, my whole career and I'll do that in Congress. I think it's about time Montanans had a voice that really represents us. And I will just tell you a quick story. A guy with a MAGA hat shook my hand and said, 'I'm going to vote for you don't forget about us'. And I think Montanans have felt forgotten. I will not forget you. This is my home and I will serve you."
Tranel and Libertarian John Lamb have both been severely criticizing Republican candidate Ryan Zinke throughout the Congressional campaign. Zinke also appeared on Talk Back the day before and his wrap-up can be found here.
I Bought an Old House in Missoula: It's My First Time Renovating
As with any renovation project, we ran into a few mishaps when we began renovating the 1952 ranch-style home we bought in Missoula, but some of the changes we made were easy and immediately rewarding.
The 14 Best Places in Missoula to Take Visitors From Out of Town
We asked locals where they like to bring visitors when they take a trip out to Missoula - and here's what they came up with.
More From Newstalk KGVO 1290 AM & 98.3 FM