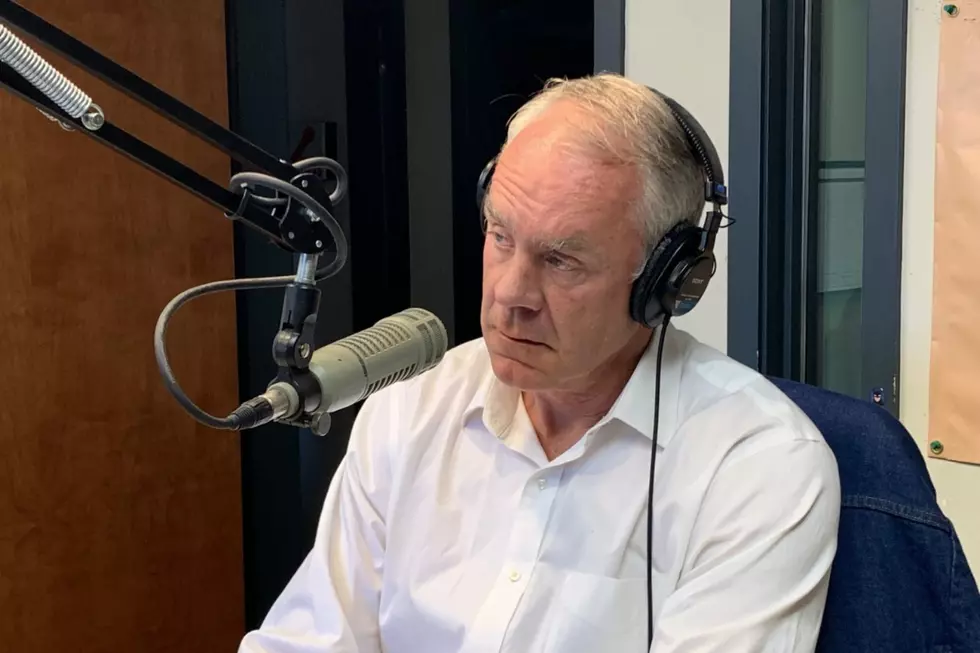 Ryan Zinke Addresses Investigations and Says No Laws Were Broken
Credit: Nick Chrestenson
Missoula, MT (KGVO-AM News) - Republican Congressional candidate Ryan Zinke appeared on the KGVO Talk Back show on Monday and was confronted by a caller about the 18 federal investigations into his actions while in office.
Zinke says he proved that he  'Broke no Laws' and had 'No Conflicts of Interest'
Zinke responded to those charges by stating that he had been fully cleared in each case.
"Anyone can file a complaint," began Zinke. "That complaint by law has to be investigated. That sort of federal investigation looks like all the investigations, and all of them came to the same conclusion, finding no conflict of interest, no regulations broken and no laws broken. The last two said, 'failure a duty of candor', but what is a duty of candor? I answered the questions they asked. Oh, and I didn't follow the employee handbook. Come on."
Zinke said he did not 'Resign in Disgrace'
That same caller accused Zinke of 'resigning in disgrace' as Secretary of the Interior, to which Zinke explained the reason for his resignation.
"Resigning in disgrace," he said. "You know, I would dispute that. I resigned and the President of the United States, Donald Trump did not want me to leave but quite frankly, I couldn't afford it (to stay). Because the investigations? Who had to pay for them?  Ryan Zinke paid for them personally. And had I stayed I would have had 36 investigations because the same people that launched the complaints are the same people that are working for Monica Tranel. It's the Western Values Project gang."
Zinke Maintained his View on Critical Race Theory
One caller who opposed Zinke's campaign said he was mistaken when claiming that the Montana Public School system is reaching Critical Race Theory.
"On education," he said. 'When boys can play girls' sports and when the federal government wants to hold hostage lunch money to students if the school system doesn't advocate and support boys playing girls' sports, and when our founding fathers are viewed as racist and Teddy Roosevelt is kicked out of the classroom, then we have a problem."
Zinke said parents of schoolchildren need to stand up for their rights in the classroom.
"I think in the school system, parents have rights, but also responsibilities," he said. "I think parents have a right to see the curriculum. They have a right to see who is coming in and doing lectures and when they go on field trips. I think critical race theory is being taught across Montana in some schools. Absolutely. I'll stand by that."
Zinke has fought a tough campaign against Democrat Monica Tranel and Libertarian John Lamb to decide who will represent the newly restored Western Montana Congressional District.
Click here to listen to the Monday conversation with Ryan Zinke.
Tranel, in her turn, appeared on Tuesday's KGVO Talk Back show. That full episode can be found here.
2022 Montana Griz Homecoming Parade
Missoula, MT - A collection of floats, banners, pageantry and fun during the 2022 University of Montana Homecoming Parade, the 1st in two years.
Montana's Top 10 Record-Setting Wild Weather Events
Montana is named Big Sky Country for several reasons, not only grandiose Sunsets but impressive weather events as well! Ask any Montana resident who has scoffed at the idea of tossing a blanket or snow shovel in the trunk of the car " just in case". Here is a list of Montana's Top 10 Record-Setting Wild Weather Events
More From Newstalk KGVO 1290 AM & 98.3 FM