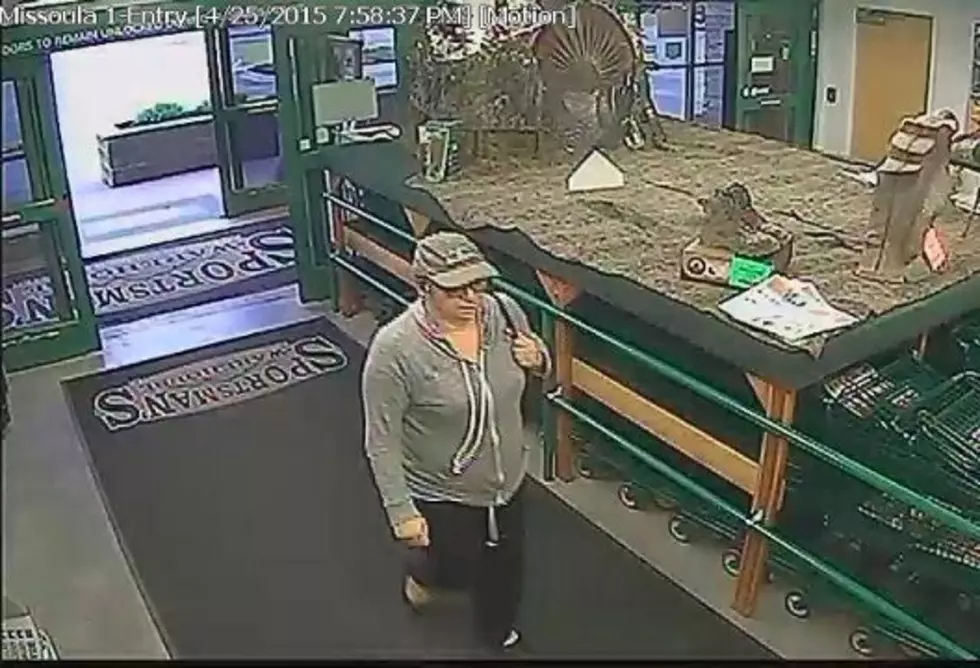 Thief in Missoula Sportsman's Warehouse on Reserve Street Sought
Photo courtesy of NBC Montana
The Missoula Police Department is looking for a woman who is a suspect to theft at Sportsman's Warehouse on Reserve Street.
"On April 25, a female entered a sporting goods store on Reserve Street and she was intending to make purchases with a large denomination bill," Missoula Police Public Information Officer Travis Welsh said. "While the exchange was happening, the woman reached into the cash register, attempting to help the woman make change and withdrew some cash."
Welsh said at one point, it appeared the woman put the cash back. However, when the tills were closed that evening, clerks found that the woman had in fact taken money she originally grabbed.
A similar case of theft has also been confirmed in Idaho with a woman resembling that of the Sportsman's Warehouse thief.
"We are aware of that information also," Welsh said. "We are in the process of contacting authorities in Idaho to share information and identify if in fact this is the same person and maybe see what they can tell us in hopes of identifying this woman."
Anyone with information is asked to call Five Valley Crimestoppers at 721-4444.
More From Newstalk KGVO 1290 AM & 98.3 FM